Announcing Logz.io Security Analytics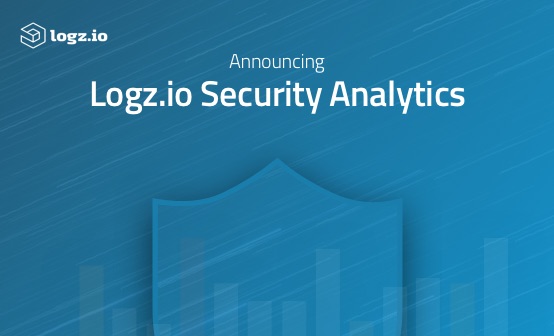 We founded Logz.io four years ago with a vision to provide a platform for engineers like us to operate the next generation of applications and infrastructure.
As engineers, we experienced firsthand the challenges of running large-scale, open-source tools and the frustration of dealing with slow, proprietary tools which were not designed to support the rapidly changing technology stack we operated.
Three years ago, we launched the first version of Logz.io to tackle this exact challenge. Today, more than 600 customers with tens of thousands of engineers around the world use Logz.io every day. We're fortunate to be a part of this community of engineers, freeing them from the burden of maintaining their monitoring and troubleshooting tools and empowering them to continuously build and improve their products.
Our Next Steps
The software engineer's role has been rapidly changing to include more responsibilities, and security is likely the largest of them all.  Despite this, the current SIEM products on the market are mostly proprietary, difficult and expensive to implement and do not fit new cloud and microservices architectures.
Today, we're proud to announce the Logz.io Security Analytics App–the first ELK-based security application which provides a unified platform for security and operations that combines enterprise-grade log analytics with artificial intelligence to help organizations identify and remediate threats faster.   
We believe engineers should have one simple and easy to use open platform to analyze machine-generated data for both operations and security. Such a platform should also feature powerful AI technology which provides actionable insights to combat threats more effectively.  
What Makes Logz.io Security Analytics Different
According to research we conducted earlier this year, 54% of DevOps professionals are responsible for security in their organizations. Yet, close to 57% do not feel there is an adequate toolset available to successfully implement DevSecOps. We designed Logz.io Security Analytics to fill a gap in DevOps security.
The outcome is the first ever unified platform for security and operations designed specifically for the cloud and distributed environments. Just like with Logz.io for operations, the new security application is based on the ELK Stack and combines enterprise-grade log analytics with additional features and advanced analytics for powerful threat detection and investigation.
Key features include seamless integrations along with easy setup and deployment, automatic enrichment of data, and a powerful set of advanced correlation rules built by security experts. Furthermore, Logz.io Security Analytics offers out-of-the-box compliance with easy reports and integrations for complying with regulatory standards such as PCI, GDPR and SOC 2.
In contrast to legacy SIEM systems, Logz.io Security Analytics enables teams to gain real-time and continuous visibility into both operations and security through the ELK stack. It offers an easy implementation, and "as-a-service"  reliability and scalability..
A Better Way
Our vision has always been to create a platform designed for the way engineers like to work that is both powerful and easy to use.  For this reason, extending our core platform to bring a new level of security and simplicity suited for engineering-driven teams is a natural evolution of our platform.
We believe customers should have the freedom to keep their environment protected without slowing down their release cycles. They should be able to continue to use ELK, a system they are already comfortable with, as a core component in both security and operations. No sacrifices required.    
We are excited to see how it will improve our customers' security and help them continue to innovate, create, and improve their technologies for years to come.
For more details on features and how to get started with Logz.io Security Analytics, check out this detailed blog post.
Completely free for 14 days, no strings attached.