01
Shipping Your Logs
Shipping data to Logz.io is fast and secure. Our experts will help you integrate with any data source using our built-in integrations.

02
Searching & Visualizing Data
Begin analyzing your data with queries and build beautiful dashboards to monitor your environment.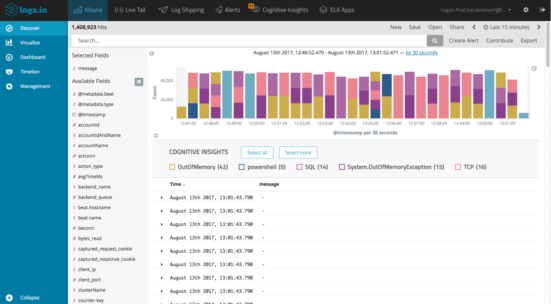 03
Introducing Cognitive Insights
Get notified on events using a powerful alerting engine. Send notifications to Slack, PagerDuty or any other messaging and incident management platform you may be using.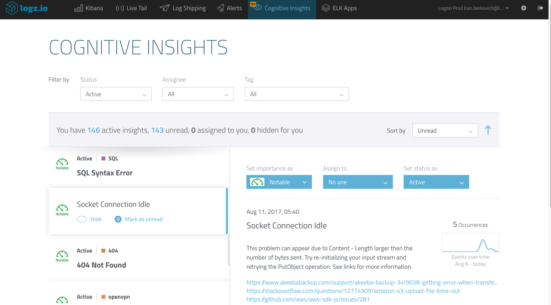 04
Installing Powerful ELK Apps
Let machine learning do the hard work for you. Leverage Logz.io's advanced analytics tools to uncover critical issues and speed up troubleshooting.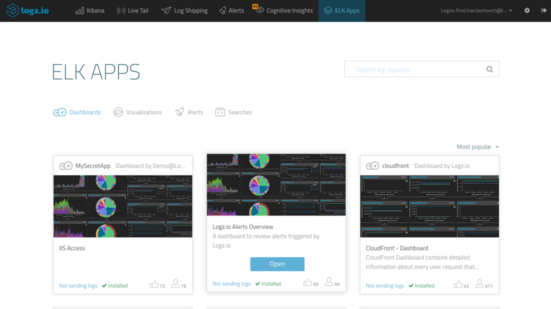 Schedule a Live Logz.io Demo
Can't see the form? Please deactivate your ad blocker.
×
Sign up for the next Logz.io live demo on
July 8th at 11:30
EDT
Register here