The Complete List of 250+ Tech, IT, and DevOps Conferences in 2016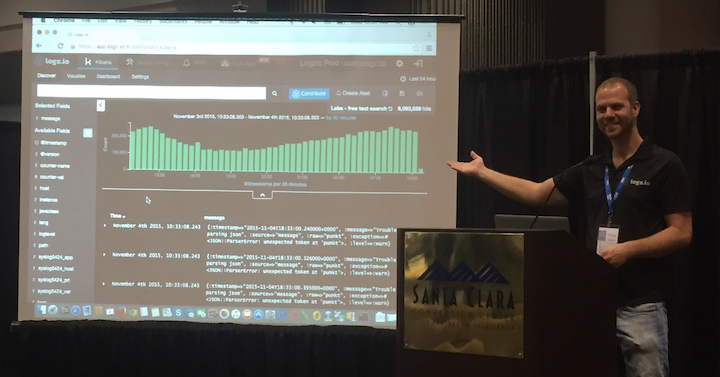 Although it's cold and snowy in much of the world right now, it's never too early to start to plan your travels for next year!
So, before you select your conferences for 2016, I wanted to introduce the first edition of The Complete List of Tech, IT, and DevOps Conferences, which will be an annual publication that will complement the general informational materials in our introductory What is DevOps? guide and everything else on our Blog and educational Learn section.
As the person who is in charge of our marcom activities, I have taken some time to learn about the best events in the tech, IT, and DevOps spaces in order to learn about which conferences may be the best ones for Logz.io to sponsor or speak. Following my research, I wanted to share the information with the community because the number of potential conferences can be overwhelming.
Of course, I might have missed a couple! If you know any conference that I should add to the list, feel free to drop me a line at info@logz.io. This guide will be updated on an ongoing basis throughout the year.
Our co-founders, CEO Tomer Levy and VP Product Asaf Yigal, regularly speak at tech conferences throughout the world, and I speak at digital marketing events. So, if you'd like to have Logz.io address your gathering or meetup, you can contact me about that as well. We're always interested in participating in the community and meeting our users.
Now, without further delay, here's the 2016 edition of The Complete List of Tech, IT, and DevOps Conferences! You can either visit this link or see the embedded document directly below. We'll see you on the road!
Note: You can scroll down and to the right to see the full table!
Completely free for 14 days, no strings attached.