Safeguarding Your Log Data with Logz.io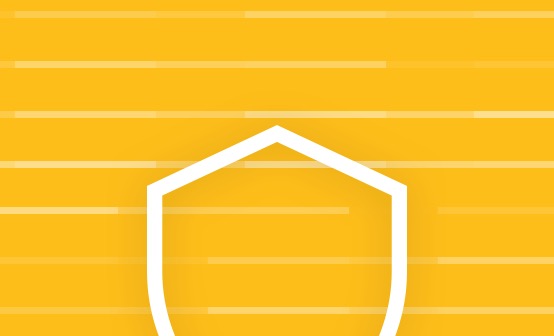 If you think there seem to be more cybersecurity breaches lately, you may just be correct. A recent report reveals that more data was stolen in the first half of 2017 than all of 2016 combined. So far, the amount of data stolen is equivalent to about 1.9 billion records. Some of the most concerning breaches in recent months include: Equifax, Wannacry, and Deloitte — all of which caused millions of customers' records and emails to be exposed.
So needless to say, with the ever-increasing number of threats, security has become a grave concern of business owners as they seek to protect their data and keep it out of malicious hands. In our experience working with some of the largest companies in the world, the issue of security is of key importance, especially when evaluating SaaS vendors.
In fact, cyber-security has become such a huge issue that governments are now getting involved. Hence the advent of the European Union's GDPR and other similar regulations.
A Guide to Security Regulations and Certifications
GDPR, or General Data Protection Regulation, is the European Union's new law covering an organization's responsibility in regards to customer data. These new regulations are set to become compulsory in countries under EU control on May 28, 2018, and were created to protect the data of private individuals, while giving companies proper guidelines of how to transparently work with customer data.
The EU is not alone in their concern about data security. For the healthcare industry, HIPAA regulations protect private patient data in the United States. Additionally, other regulations such as SOC 2 type 2 attestation were created demonstrate a commitment to internal information security practices, policies, procedures and operations by meeting or exceeding the AICPA standards for security, availability and confidentiality.
Logz.io Achieves SOC-2 Type 2 Attestation from E&Y 2nd Year in a Row
With the existence of a growing number of certifications and regulations in the realm of security, it is clear that in today's world, it is increasingly critical for organizations with access to customer data to prove their commitment to the highest security standards, thereby reducing chances of breaches.
We're excited to announce that Logz.io has achieved SOC-2 Type 2 attestation from E&Y 2nd year in a row. This time though, the audit included adherence to the HIPAA regulations as well as availability, security, data integrity, confidentiality and privacy. In addition, Logz.io announced that it is GDPR ready.
The Value of Secure Log Analysis
Many of our customers chose to work with us due to the top-notch security standards we adhere to. Since the typical data breach now costs enterprises around $1.3 million, it is imperative that organizations get serious about security both internally and externally.
Log analysis is one way to initiate proactive security practices since it allows SecOps teams to understand what is occurring within their environments by collecting log data and discovering the important insights within. This can help them see potential threats, failures, and breaches before they even occur. For example, Dyn was able to detect and mitigate a DDoS attack using Logz.io's platform. Furthermore, Sophos, a leading cybersecurity vendor, chose to work with us due to our adherence to GDPR as well as our commitment to customer data protection.
Although log analysis is a critical practice, the downside is employing and trusting a third party with company data. Essentially, your log data reveals important insights into the actions taking place within your environment. Within it may lie private company information as well as private client data. If all of this information gets into the wrong hands, it will negatively impact your organization as well as that of your customers as private information can easily become public.
To shield against this massive problem, we perfected our SaaS-based security offering in order to give our customers peace of mind that their log data will remain secure in our hands.
Why Did We Get Certified (again)?
Various industries and governments differ in terms of their requirements for data security, protection, and compliance. But the need for secure log analysis exists in all countries and throughout a diverse array of industries.
Logz.io was founded by security veterans. As a result, we take pride in ensuring our log analysis platform has the highest security standards possible. We know it's difficult to trust third parties with your data, and we want to make the decision easy for our customers. So, once you put your data into our hands, we want you to rest assured we will go to great lengths to ensure it remains protected.
For those in the EU, we have recently attained GDPR readiness. In addition, for those in the healthcare field, we have also earned HIPAA compliance. Both of these are on top of other security measures such as ISO27001 and SOC 2, which we have earned for the second year in a row.
Concluding Thoughts
In a world where security breaches are the cause of massive scandals that regularly destroy careers, it is imperative for enterprises and their vendors to take security initiatives incredibly seriously.
At Logz.io, we see our clients as partners and as a result, we value your security as much as our own. Therefore, we strive to create an infrastructure that actively protects your data against all security breaches, so you can feel secure and stress-free.
We are proud of our many security-related attestations including HIPAA, SOC-2, GDPR, and ISO27001, as they show our commitment to attaining the highest security standards.
Our work in this area is continuous and will only continue to grow as we develop more technologies, expertise, and further certifications to ensure your data is unbreachable.
For more information on our security standards, check out our Security White Paper.
Completely free for 14 days, no strings attached.