It's great starting the new year with product announcements and the past month has seen a number of new features and updates that we thought you would like to hear about. Below is a short recap of the main updates.
As always, kudos to our development team for an awesome job!
Search API
The Logz.io Search API allows our users to safely and securely query the data they are shipping to Logz.io using the Elasticsearch query DSL. Replacing the older Query API, the new API can be used for integration with third-party platforms and compliments the Logz.io Kibana-based UI.
For examples and more information, check out this blog post.
Sub Accounts
We're happy to announce that we've added the ability to run sub-accounts under one single main account, enabling more efficient account control and management: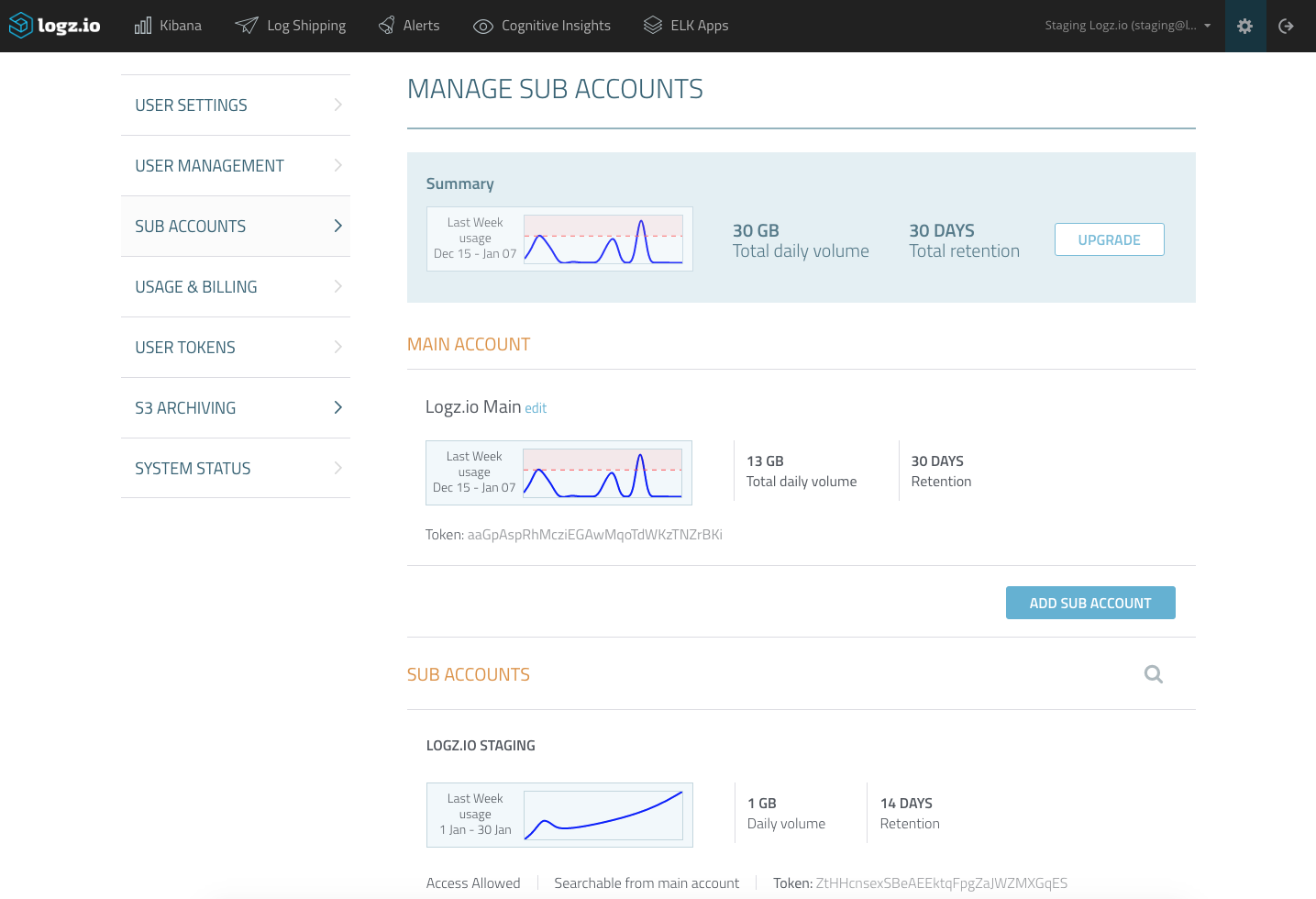 Under one main-account, different environments can be defined, each with its own access token and its own group of users. Different data volumes and retention periods can be defined per sub-account. For example, under the main account, a manager could define one sub-account for development, one for staging and another for production.
For more information, check out this blog post.
Cognitive Insights Updates
Cognitive Insights, the AI-based technology added on top of the ELK Stack for pointing out logs that really matter, has been revamped with new functionality and a new look and feel and better UX.
Users can now create an alert for a specific insight, assign an insight to another user, customize the insight by editing its description and severity level and more:
New Java and .NET Log Shippers
New log shippers have been introduced for log4j1, log4j2, and Java core — all based on an innovative queuing mechanism that ensures persistence in case of network outages.
We've also added new shippers for log4net and nlog, making it easier to send logs from .NET applications.
Datadog, PagerDuty and BigPanda Integrations
New pre-made integrations have been added to the Logz.io alerting feature, making it extremely easy to send alerts via some of the most popular DevOps alerting and messaging applications.
Using these end-points, Logz.io users can now send log-based alerts to Datadog, PagerDuty and BigPanda.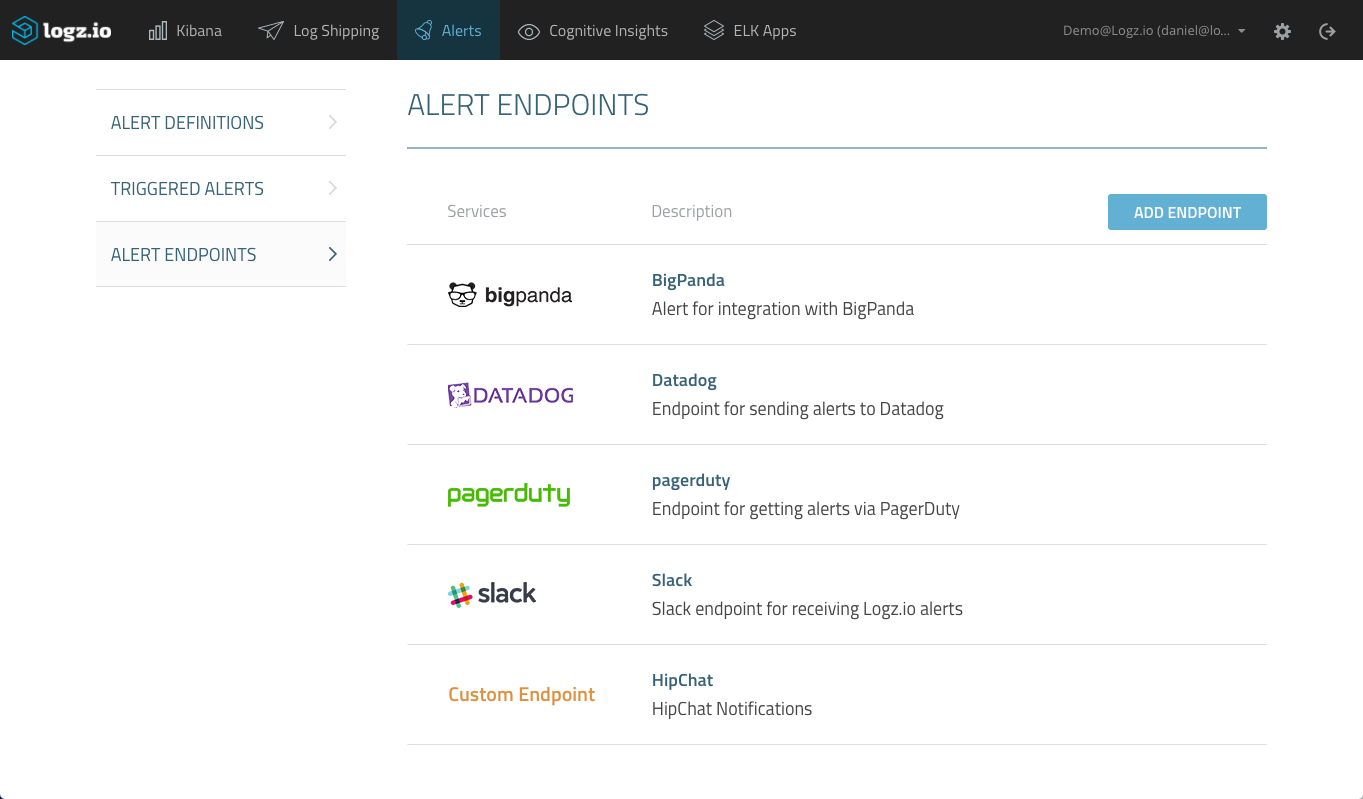 We have some more great features on the way, so stay tuned!