Hi, folks!
Below is recent Logz.io news that we think you'll find interesting — we have new product features and big company news to share!
Alerts for Various Aggregation Types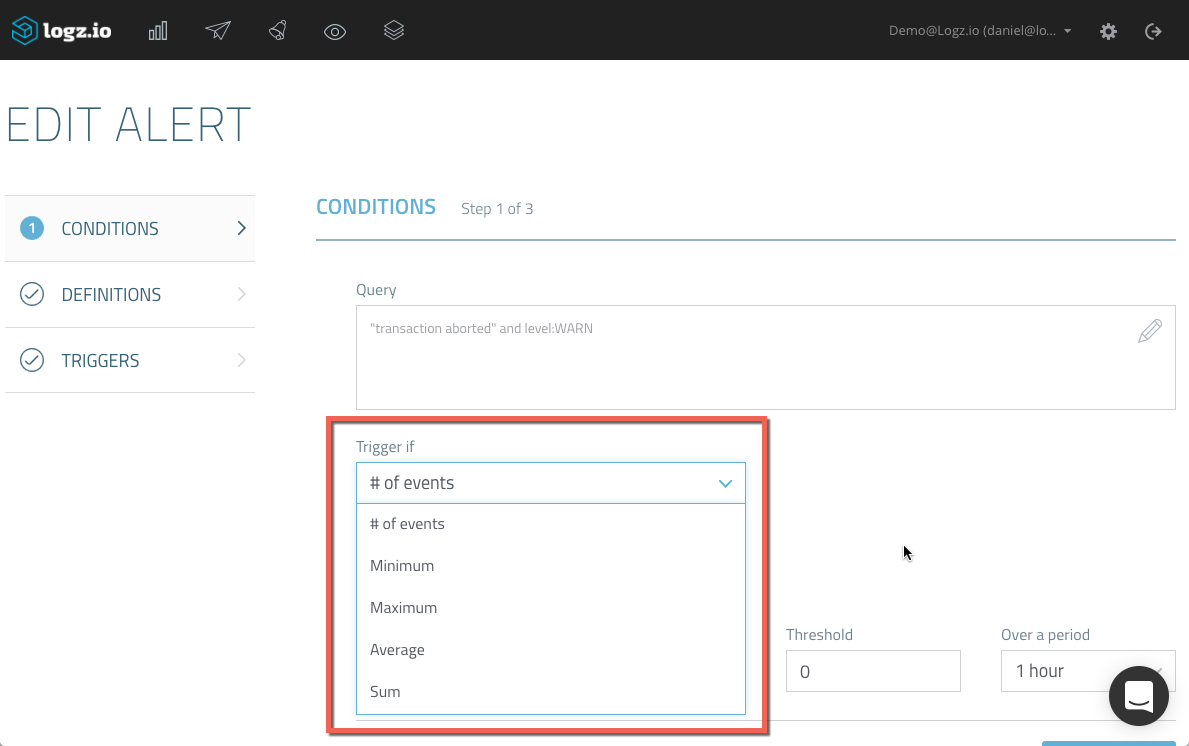 Alerts can now be set on aggregation types other than count. For example, you can configure an alert on a sum aggregation for a specific field. Other supported aggregations include min, max and average:
Upgrade to Kibana 4.5
We're also happy to inform our users that Kibana has been upgraded to version 4.5. As part of this upgrade, the following functionality is now enabled:
Labeling – you can now label fields in visualizations with a custom name of your choice (as opposed to having the indexed field name displayed)
Color palette – you can now select a custom color for your visualizations using a color palette.
Sharing log messages and searches – you can now easily share specific Kibana searches or log messages with the "Share" button. Using filters, you can do this securely and without worrying about the data being seen by unauthorized users.
PagerDuty Integration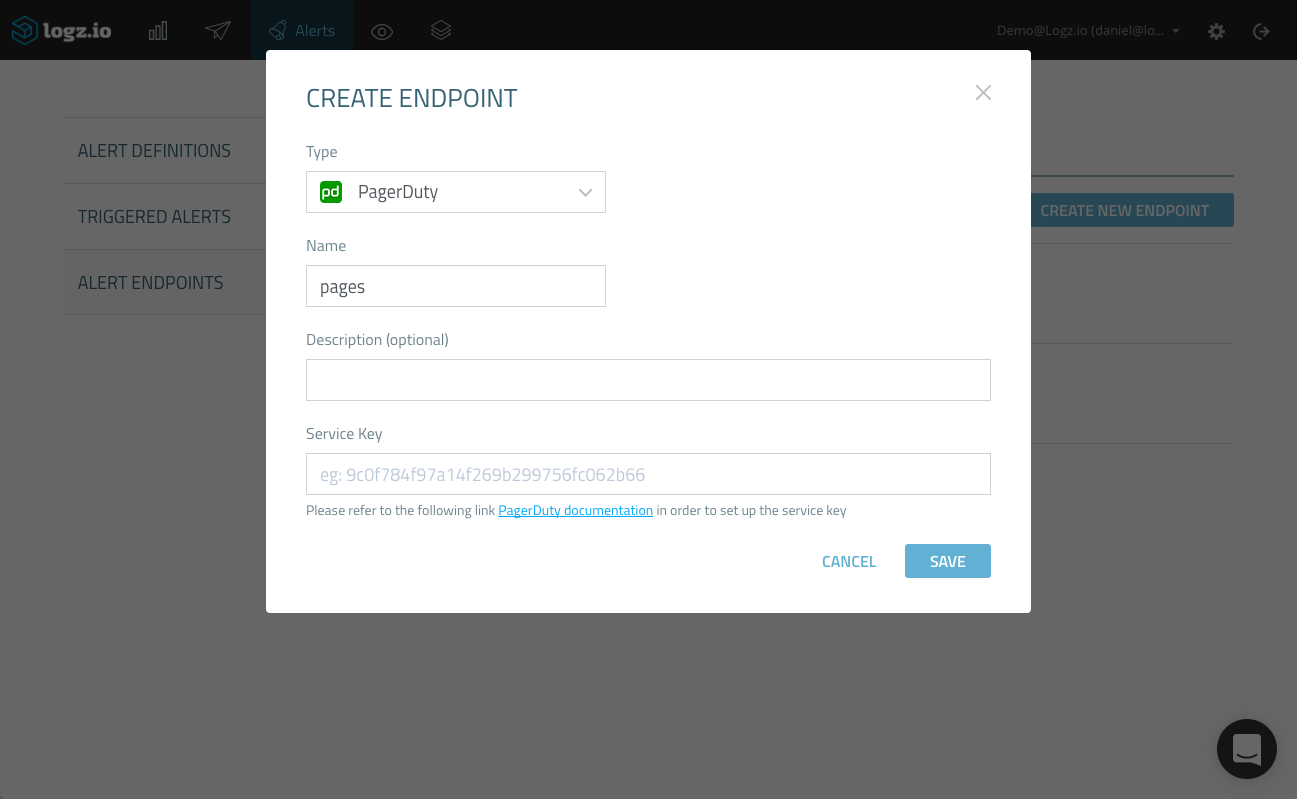 Getting alerts on specific log messages has never been easier — we've added a new endpoint for receiving notifications via PagerDuty!
Filebeat Wizard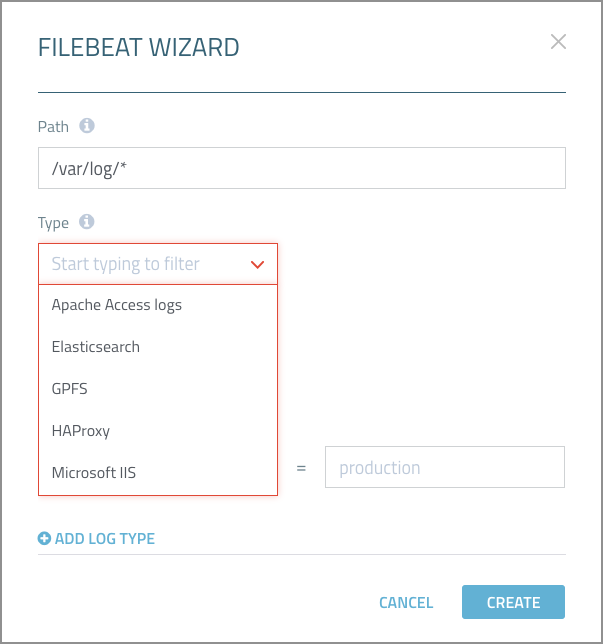 Filebeat is one of the most popular methods of shipping data into Elasticsearch. As such, we decided to make the process of configuring a Filebeat-based logging pipeline easier by adding a dedicated Filebeat wizard to Kibana.
Time Zone Support
Logz.io can now set a custom time zone for each of our users. To do so, please contact our support team for guidance at support (at) logz.io.
$16 Million in Series B Funding

Just in case you missed the news, we have closed a $16 million Series B funding round!
The round, led by OpenView with support from our existing investors 83North and Giza Venture Capital, was coupled with the news that Jim Baum, venture partner at OpenView and Dyn executive chairman, has joined the Logz.io board of directors and that Logz.io has hired Bridget Gleason as VP of Sales.
See our full announcement and press release as well as coverage in TechCrunch, Geektime, and Xconomy.
Logz.io is at AWS re:Invent!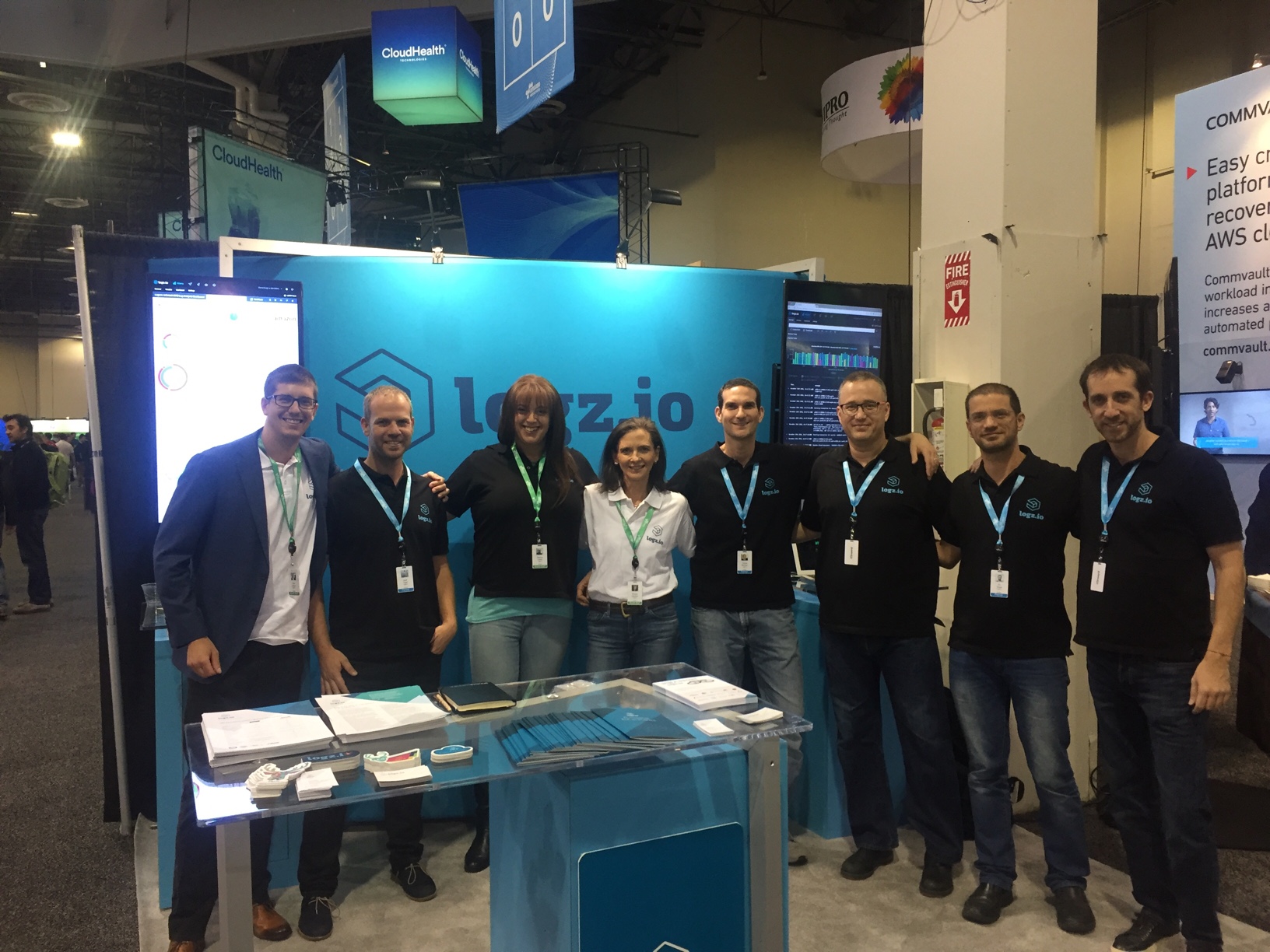 Logz.io is proud to be a Silver sponsor of AWS re:Invent — one of the biggest IT conferences in the world. Our experts are on-site demonstrating S3, CloudFront, ELB, RDS, and CloudTrail support in Logz.io.
If you're at AWS re:Invent, be sure to drop by booth #1019 for a demo! You can reserve a time and the links here. See you soon!