Transforming DevOps from an Art to a Science: Announcing Logz.io Cognitive Insights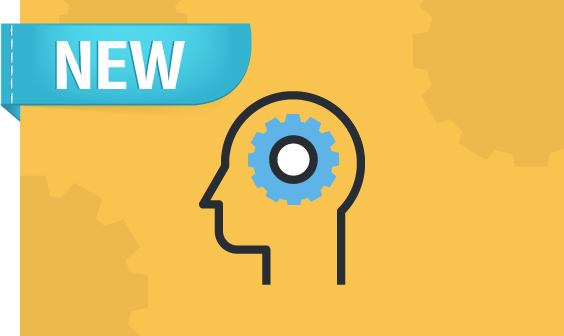 Today, we are proud to release our new Cognitive Insights™ platform, which leverages artificial intelligence to find what's important in log data.
But before I go into the features and capabilities of the system, I wanted to explain why we built the Cognitive Insights platform.
When we launched Logz.io in 2015, we had two goals in mind:
1. To help companies analyze log data with the well-known Kibana open-source interface. Today, we're helping more than 1,000 companies take raw log data and analyze it. Our customers take advantage of Logz.io's enterprise-grade cloud service and can now enjoy the flexibility of using Logz.io's open-source, Kibana interface with a powerful, enterprise-grade infrastructure, scalability, and security. We've added some cool case studies from a few of our customers here.
2. To help our customers understand what's important in their log data. I know many of you spend too many nights troubleshooting production issues. So did we. If we could just find those critical events in the sea of meaningless log events, we would be able to make these troubleshooting processes shorter and effective and even foresee future problems.
To combat this challenge, we decided to take a completely different approach to pinpoint these events. We realized that if we would be able to mimic how a person troubleshoots, investigates, and monitors events and then multiply that process by millions of people around the world, we would be able to understand how humans interact with data rather than only analyze the data itself.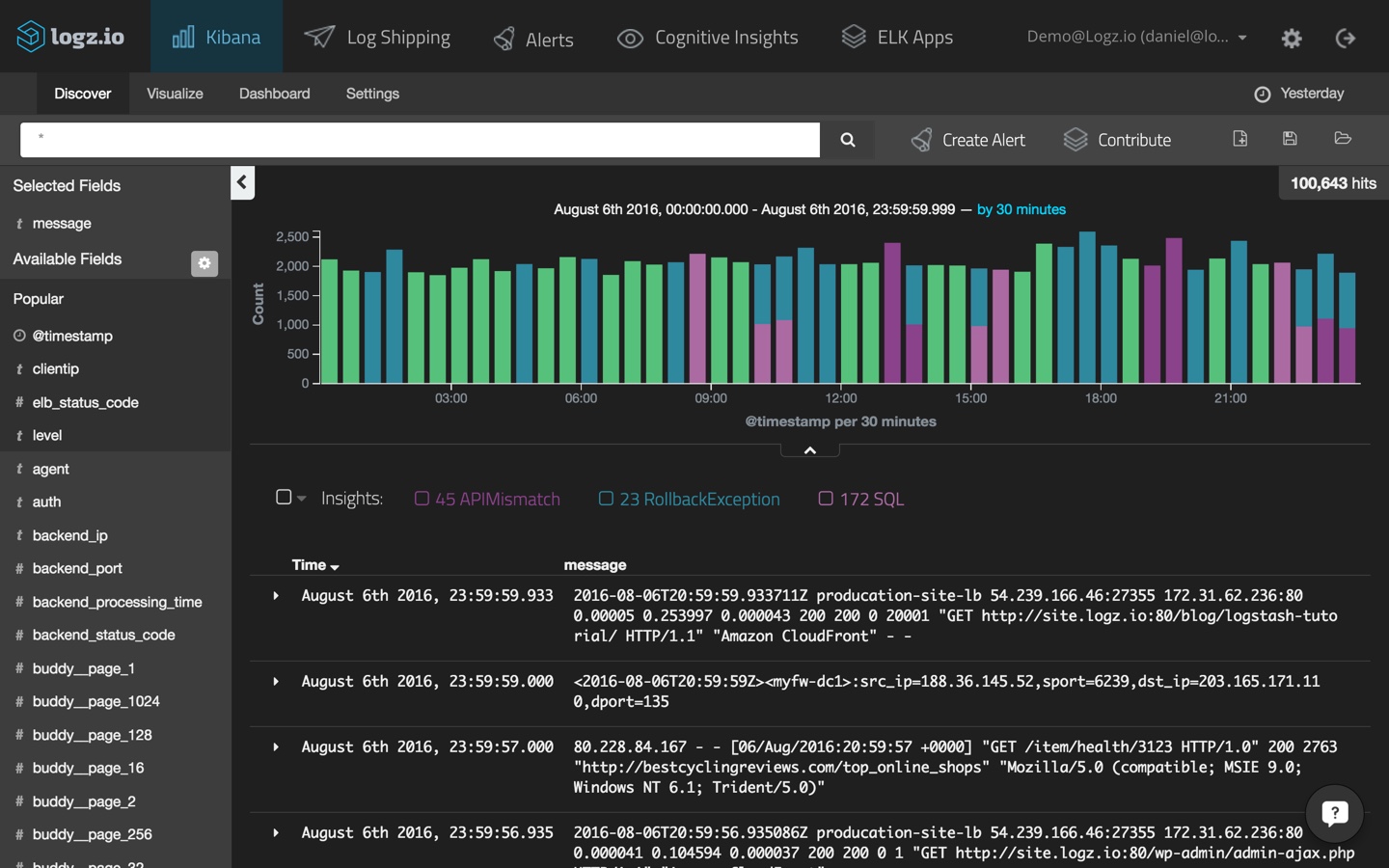 In the Cognitive Insights platform, we use a unique technology that we've developed over the last two years (we call it Unified Machine Intelligence – UMI™) that operates similarly to Google's PageRank algorithm and Amazon's product recommendations but in the context of log data. UMI uses supervised machine-learning algorithms that piece together human interactions with log data as well as social threads, discussion forums, and open source repositories to create a living data pool of hundreds of thousands of known, important, and relevant insights that may even contain resolutions to critical issues.
Today, I'm very excited to announce the release of an initial set of Cognitive Insights for all of our customers. Throughout the rest of the year, we will be adding more applications and capabilities to the platform and I look forward to any and all feedback on the platform.
Where can I learn more?
The Logz.io Cognitive Insights platform is a new feature of our highly scalable, enterprise-grade edition of the ELK Stack. Existing users already have access! Others can learn more about CI and UMI or create a free demo account to test drive the entire platform for themselves.
If you have specific questions about Cognitive Insights, feel free to reach out. Happy logging!

Completely free for 14 days, no strings attached.