Logz.io

vs.

AWS Hosted Elasticsearch
Looking for an AWS Elasticsearch alternative?
With Logz.io you can get up and running with production level ELK in less than 5 minutes and turn your machine data into actionable insights.
Why log analysis is important in AWS environments
AWS provides us with a high degree of flexibility when building our environment. We can dynamically start and stop services, configure network routing and move data around. Therefore, production applications are inherently more distributed and built out of a series of components that need to operate together to deliver a service to the end user successfully. The ability to aggregate and analyze logs in real time, and in a centralized location, is imperative in AWS environments because this data is critical to understanding how the system is operating, and without it — understanding how the service is performing is impossible.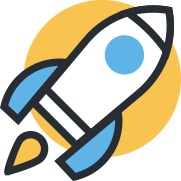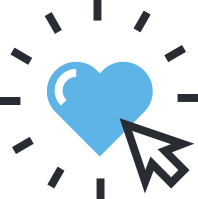 Why you should use ELK (Elasticsearch, Logstash, and Kibana) for log analysis
ELK is the most common and fastest growing log analytics platform in the world. It is used by companies like Netflix, LinkedIn, Facebook, Google, Microsoft, and Cisco. ELK is an open source stack of three libraries (Elasticsearch, Logstash, and Kibana) that parse, index, and visualise log data (and, yes, it's free).
AWS Elasticsearch and the Logz.io ELK Stack compared
AWS

Logz.io

Logstash
x
√
Kibana
5.5
5.5
Pre Built Dashboards
x
√
Log Parsing
Manual
Manual & Automatic
Scaling
Manual
Automatic
Shard optimization
x
√
Elasticsearch mapping
Manual
Manual & Automatic
Index management
x
√
Shipping Plugins

Logstash, Kibana, Kinesis, Lambda and CloudWatch

30+ different shipping methods
Free Trial
x
√
Free Tier
Minimal
1 GB a day
Alerts
Basic Functionality with complex setup
Built-in Alerts
Data Retention
x
√
Integrations
x
Slack, PagerDuty (custom webhook support)
Customer Support
x
24/7 Chat Support
Role Based Access
x
√
Extra Features
AWS services
Native AWS support, Docker Support,
ELK Apps, Alerts, User Control, Insights
Elasticsearch version
1.5, 2.3, 5.1, 5.3, 5,5
5.5 (Always latest stable)
ELK Upgrades
x
√
S3 Archiving
√
√
Audit Trail
CloudTrail
√
Turn machine data into actionable insights with ELK as a Service