JustGiving is the world's leading online fundraising platform. The platform generates significant interest and usage from fundraisers and donors all over the world, benefitting tens of thousands of charities and other good causes. 
To keep up with the volume of donations and traffic across thousands of different simultaneous fundraising campaigns, JustGiving's engineering team is focused on delivering and maintaining service quality and performance across their cloud environment. This work is certainly mission-driven, as a responsive and performant platform, JustGiving enables charities and fundraisers around the world to better connect with donors.
And, on occasion, the mission of the JustGiving engineering team can be stressed and stretched by popular campaigns that bring significant spikes in traffic to the site. This was the case in the spring of 2020, when JustGiving saw record traffic during the historic campaign of Captain Sir Thomas Moore. 
Moore, popularly known as Captain Tom and now Captain Sir Tom after being awarded a knighthood by HM Queen Elizabeth II, is a former Second World War British Army Officer who set out to raise £1,000 for NHS Charities Together by his hundredth birthday. As it turned out, Captain Tom, eclipsed that goal by well over 6000%, ultimately raising £32 million, and garnering the support of well over 1.5 million donors!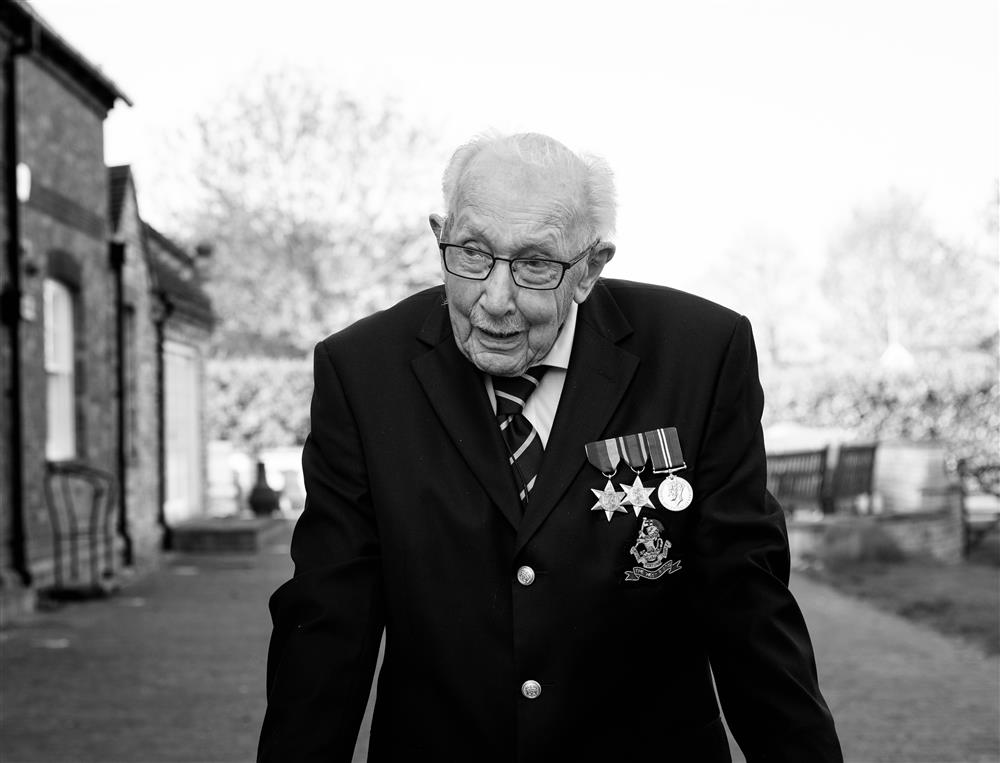 The world record breaking campaign was made possible because of the JustGiving platform. With Captain Tom's campaign bringing a 20x increase in site volume to the platform, the engineering team leveraged a variety of solutions to maintain and monitor performance and keep the site running smoothly. This was achieved despite jovial encouragement from leading British television anchors on the main breakfast news shows encouraging viewers to donate to "crash the site". Incredibly, the influx of tens of thousands of donors didn't crash the site once.
One such tool that helped ensure JustGiving could manage once-in-a-generation demand was the Logz.io cloud observability platform. 
Whenever a service increases in popularity or traffic, like JustGiving did during this campaign, so does the amount of telemetry data produced by cloud environments. Large, unpredictable volumes of data can be produced, and without a stable observability system in place, costs can rise exponentially, resources can be strained and incidents can spiral out of control.
JustGiving leverages Logz.io for log analytics and monitoring, and to help keep pace with surges in telemetry data management. In the case of this campaign, the engineering knew it would require an adjusted plan to account for their spiking traffic and data. Logz.io was more than happy to accommodate and support Captain Tom's historic campaign, and within a matter of days, JustGiving began shipping over 1000 GB of logs per day to Logz.io for analysis and troubleshooting!
The increased plan helped JustGiving drive a more cost-efficient approach to observability without sacrificing reliability. The engineering team was able to index more logs without any added costs. Once in Kibana, the additional logs helped the team visualize the health of their environment and drill down on particular trouble spots, conducting root cause analysis of issues and abnormalities.
"Logz.io helps us to manage our logs and visualize our data so that we can better analyze performance issues and trends that impact our charities and donors,"  said Mark Berryman, Director of Engineering, JustGiving. "We were thankful that the Logz.io team adjusted our plan to enable us to ship more data and troubleshoot issues faster during Captain Tom's campaign. This really helped our team to keep up with the demand to our site and ensure we were maintaining service quality for our users." 
Logz.io was proud to support JustGiving during this historic period and continues to help the organization identify and resolve issues faster using our log management and observability platform.