Re:Inventing Log Analytics at AWS re:Invent 2017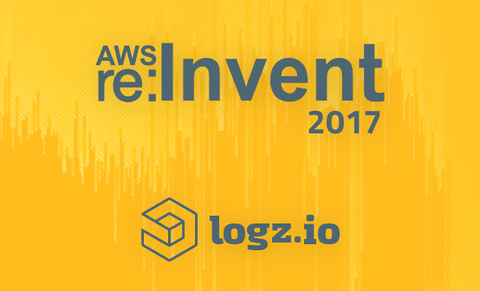 AWS re:Invent is just days away and we can't wait to join thousands of other cloud experts and enthusiasts for informative seminars, interactive presentations, and of course, the opportunity to learn first-hand about the latest innovations in cloud technology straight from the source.
AWS re:Invent has always been an event to look forward to, but this year, we are taking it up a notch, following the exciting news of our $23 million series C funding and the launch of our groundbreaking new features, Application Insights and Data Optimizer.
So, make sure to visit us at the Logz.io booth #517 to meet the team, grab some swag, and learn more about our new features. For now, here's a sneak peek into our plans:
Take an Individualized Tour of our Newest Features

As you may have heard, we recently unleashed two game-changing new features to disrupt the outdated business models common in the log analytics space while helping you obtain quick, insightful incident detection powered by advanced machine learning algorithms.
Our features, Application Insights and Data Optimizer, were created to help customers obtain maximum value from machine data. We are proud of their capabilities as well as their role in solving two of the biggest frustrations in the log analytics industry: sifting through noisy logs and paying outrageous retention fees for irrelevant data.
At AWS re:Invent, our product experts will be showcasing these features so you can understand within your own context how they will boost logging and monitoring in your specific cloud operations environment. Sign up for your 1:1 session here to get an individualized tutorial on these exciting new features.
Get Useful Tips on the ELK Stack
Logz.io is built on top of the highly popular open source ELK Stack. While the stack is the most widely-used and innovative solution for aggregating, sorting, and visualizing logs–it is definitely not perfect, especially as you grow and produce more data.
Our CEO, Tomer Levy, will be going through some of the most common drawbacks associated with scaling the ELK Stack in his talk "Avoiding Common Pitfalls When Building Terabytes-Scale ELK Stack" on Thursday, November 30 at 2:55 at the Venetian.
The talk will be especially useful for growing organizations so don't miss it!
Learn how to Create Beautiful Dashboards and Visualizations in Kibana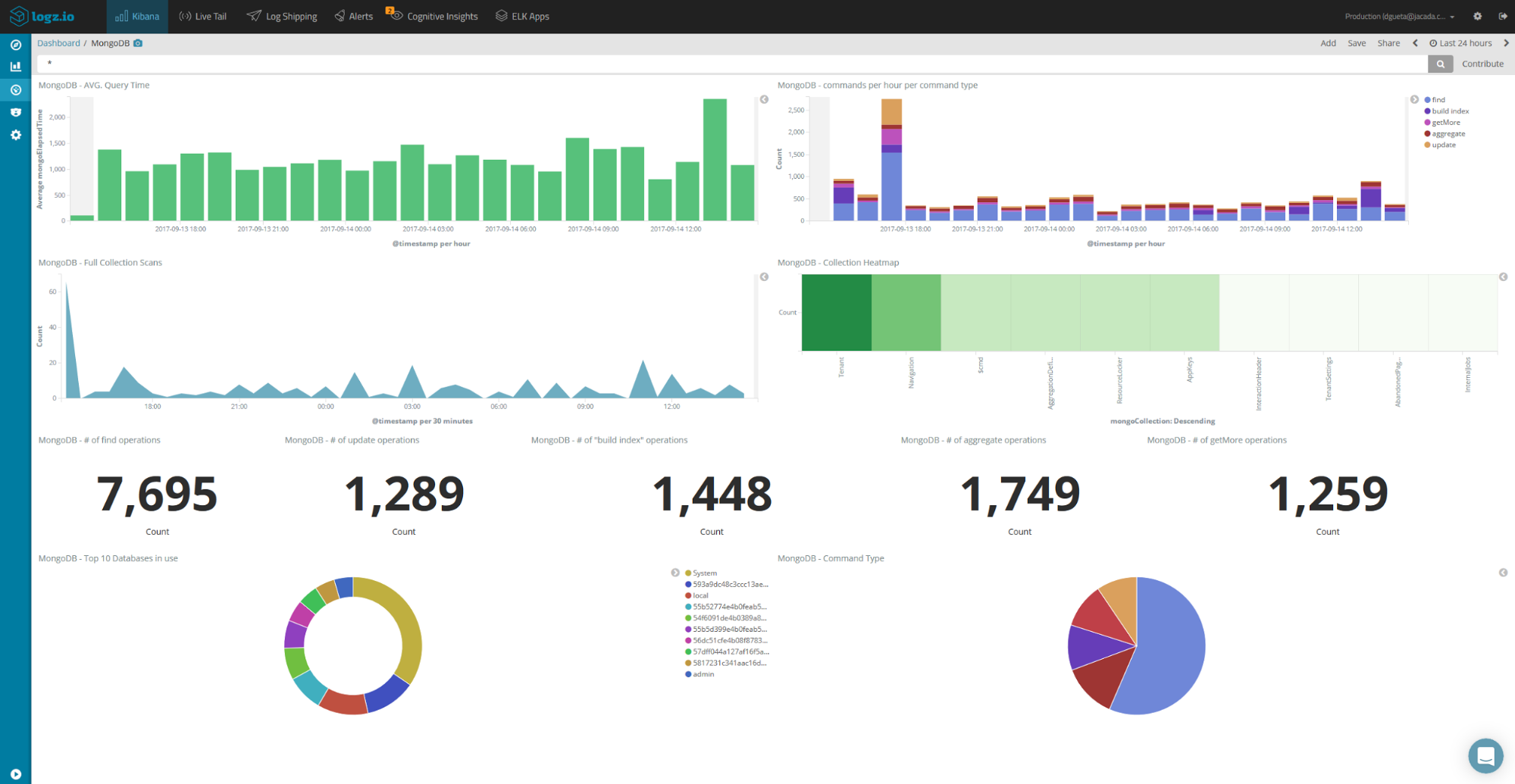 Danny Gueta, the winner of Logz.io's 2017 Kibana Dashboard Contest, will have a daily presentation of his winning MongoDB Dashboard at 1:30 in the Logz.io booth (#517).
The dashboard provides detailed visualizations on: average query time, top used databases, top used collections in heat map format, command execution per hour per type, simple counters for quick viewing, great collection scan chart, and more.
Whether you use MongoDB as your NoSQL database or not, you'll learn a lot about the variety of visualization types available in Kibana and how to get started creating each one.
Prizes for All!
Our team will be at booth #517 during all expo hours. There, you can take a turn at spinning our digital raffle wheel to win one of many amazing prizes, including wireless speakers, a Sphero R2D2 Droid, and a Force1 Drone!
Customers who sign up for 1:1 with our product experts will receive a complimentary backpack filled with swag. Additionally, anyone who signs up will automatically be entered to win a 2017 version iPad.
So don't forget to come by and say hi, meet the team, and grab some cool swag along the way.
We are looking forward to meeting you there!

Completely free for 14 days, no strings attached.