Logz.io and Microsoft Azure: A Proud Partnership in Open Source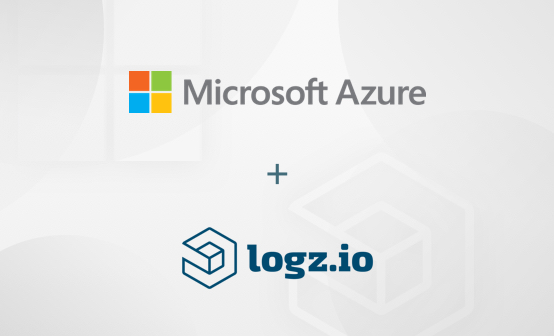 Today, I'm excited to announce a partnership between Logz.io and Microsoft Azure.  With this partnership, Logz.io is now offering Azure customers a fully managed, scalable machine data analytics platform built on open source tools. What does that mean? Azure customers can now easily deploy, run, and scale ELK without the hassle and pain of maintaining and managing the stack themselves. What's more, they can take advantage of seamless integrations to different Azure services as well as out-of-the-box dashboards. The offering also includes AI-powered advanced analytics features like built-in alerting and crowdsourced machine learning capabilities to enable engineering teams to identify and remediate issues faster before they affect production.
This new service is the outcome of a close partnership with the Azure product and engineering teams who realized the opportunity in providing developers on Azure who want to use open-source ELK with a seamless and highly integrated experience.
"Our partnership with Logz.io will strengthen Microsoft Azure ties with the developer community, enabling teams to easily build and monitor their products using ELK".
Julia Liuson, Corporate Vice President of Microsoft's developer division
From the outset, Logz.io has always been committed to open source and the community that powers it. We've built our company and our products around providing a better experience for developers who want to use open source to run their operations and security.
Microsoft's Commitment to Open Source
Several years back, we were excited to hear that Microsoft announced that it would be embracing open source. Seemingly overnight, the company became a force behind the open source movement. It open-sourced .NET framework and Azure SDK among others and even completed the acquisition of GitHub last October. Today, with the announcement of the ELK-as-a-service offering on Azure, every software engineer that uses Azure can easily enjoy the benefits of ELK without the overhead associated with running and extracting value from it.
Unleashing incredible value from machine data
Today's announcement is an important milestone in our journey. We want to enable every engineer around the world to unleash the incredible value machine data has to offer. With Logz.io on Azure, more engineers can spend less time managing their monitoring systems and focus more of their valuable time and energy on core engineering challenges that directly affect their business.  As part of this partnership, Logz.io and Microsoft have collaborated to build seamless integrations with many Azure resources as well as ready-made monitoring dashboards for customers to easily analyze data within existing workflows.
Logz.io is already available across six Azure regions: Western Europe, Eastern US, Eastern US 2, Western US 2, Northern Europe, and Southeast Asia.
Want to learn more about Logz.io and Azure? Check out Logz.io on the Azure Marketplace or our Azure Monitoring Page for more information. 
Completely free for 14 days, no strings attached.