DevOps Pulse 2018 Results: 71% of DevOps Teams Unfamiliar with DevSecOps Best Practices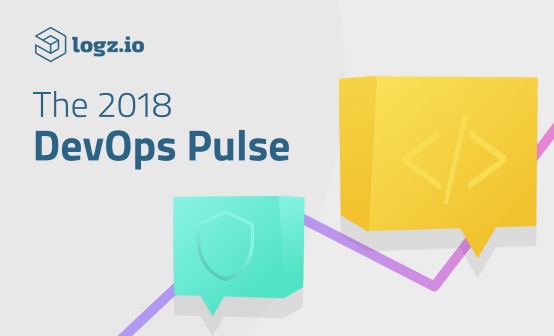 Yes, you read that headline right. While 71% of DevOps professionals are unfamiliar with DevSecOps best practices, 54% report their teams are responsible for security operations in their organizations, according to our DevOps Pulse 2018 study.
This year's DevOps Pulse, which was the third edition of the study, features a special section dedicated to security, measuring how DevOps teams are handling the growing threat landscape. In our thorough analysis, we examined which security strategies are in place, which tools are being used, confidence in handling security incidents, and more.
More than 1000 DevOps professionals, SysAdmins, Developers, and IT Operations professionals around the world provided their insights and experiences to help us gain an accurate understanding of where we stand as an industry regarding security implementation.
This year's survey contained 45 questions and was conducted over one month's time. As in the past, it includes useful information on general DevOps trends and their evolution over time in addition to this year's special security focus.
Here's a sneak peek of insights from the DevOps Pulse 2018:
The tech industry is not ready for GDPR, leaving companies vulnerable to tremendous liabilities and risks:

39% openly admit they are not GDPR-ready or are still working on it.

DevOps professionals are responsible for security operations in their organizations, yet they lack the tools and knowledge to handle it effectively:

54% of respondents shared their DevOps department handles security incidents, but 76% do not yet practice DevSecOps and 71% do not feel their team has adequate knowledge of DevSecOps best practices.



The tech industry does not recognize its own diversity problem:

78% of respondents believe their organizations are diverse and 90% believe there are equal opportunities for all genders, yet more than 94% of respondents are male.



Kubernetes has taken over DevOps, with adoption growing tremendously over the past two years:

In 2016, 72% of respondents did not use container orchestration tools. Today, more than 60% use container orchestration tools, with almost 40% using Kubernetes.



CI/CD strategy plays a crucial role in DevOps teams today:

91% are already in the process or thinking about implementing CI and 85% already in the process or thinking about implementing CD.



Serverless technology has grown tremendously in just one year's time:

Today

,

42% of IT professionals use serverless technology, growing more than 12% in just a year.
Completely free for 14 days, no strings attached.