Achieving Customer Success in an Open-Source Driven world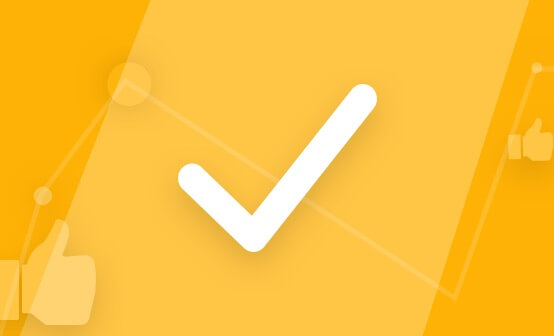 Customer Success is a new approach in the way companies define and manage their ongoing relationships with users, champions and customers as a whole. This approach aims to create a role that will better understand customer's business and technical goals, define a plan to better utilize interactions with the products for business processes and achieve customer's needs.
To build such a plan, the Customer Success team at Logz.io is in charge of representing the voice of our customers internally within Logz.io by advocating customer's business and technical pains, needs, requests, and wishes. A good Customer Success team should also build a lasting relationship with the company and should constantly drive to improve customer engagement and satisfaction.
Are all Customer Success Roles Customer Success Driven?
While in the past the main focus for a successful and everlasting relationship with a customer was to get the first buy-in and "get your foot in the door", this is no longer the case and seems insufficient in the growing market of open-source, SaaS solutions and technologies where new offerings and new technical temptations are ever-growing. Customer churn is closer and faster than your company might think.
Retaining customers and avoiding churn became a major challenge in the competitive market where each employee can bring-his-own-application (BYOA) and customer retention can only be done by creating and preserving the customers' "feeling" of achieved success. Achieving this success will require your Customer Success Team to have a strong long-term relationship with the power-players of your customer's team in order to understand the culture, technical and business approach, and short-term and long-term goals.
In short – to create Customer Success and prevent churn, a good Customer Success Team should constantly improve engagement with its products, drive and lead customer satisfaction and constantly prove significant added value gained by the interactions with the company and its products.
Facing those challenges, some companies turn to try and present a younger, more "innovative" and "progressive" approach by rebranding their Post-Sales Team (TAM or Support) or their Sales Team as the company's Customer Success.
But are those "Customer Success" teams really focused on providing Customer Success?
Let's put it to the test:
Post-Sale or Support as "Customer Success": Post-Sale Engineer as "Customer Success" – Handles the account after the initial purchase. Usually provides onboarding for a preset use-case defined during the Presale process, which was combined to win the deal for the Sales team. Once each account is onboarded, the team will usually hand over the account to support and monitor the progress of open support issues and discuss timelines and milestones on a periodical meeting with the technical champion.
Support Engineer as "Customer Success/Care": Will respond to any new case opened by the customer and provide a solution for a specific outstanding technical concern without addressing or reviewing customer's use cases, health score, engagement or overall satisfaction from the product and interactions with the company.
Account Manager or Sales Representative: Responsible for relationship management with decision makers, up-sales, and commercials like pricing and billing. The Sales representative is usually less technical and can't provide in-depth technical insights and recommendations on the different use-cases or features.
So, while Post-Sales and Support are technical teams who respond to customer's technical issues and requests, the Sales rep is the only one who proactively approaches the customer, usually for relationship management, up-sales, or renewals.
In other words, both approaches generate a gap by not proactively discovering existing and potential technical use-cases during a customer's lifecycle and by not proactively monitoring and encouraging users' engagement and satisfaction. Hence, they are not able to fully understand, improve, and measure the actual value that their customers are getting out of their products and interactions with the company (value).
This gap can remain unnoticed while customers have a binding contract, but may very well affect the retention of the customer once a renewal is due, or, in some cases, when an up-sale needs to be approved by a higher hierarchy than before.
This gap can be closed and leveraged by a "real" Customer-Success-Driven Team.
How to Create a Customer-Success-Driven Customer Success Team?
One might ask this question differently – and most Customer Success Teams do – how can our products and our team generate constant and lasting value for our customers?
To answer this "simple" question we need to identify what our company aims to offer its customers, what our customers want to gain from using our products and services, and why some customers churn.
It is clear that we all want our customers to be fully satisfied with our products, our services, and our company. This results in better implementation and engagement which in turn, results in subscription renewals and growing business expenditure. That being said, there are several ways where Customer Success can contribute to preserving customers and generating additional revenue.
Owning the process end-to-end
In all of the companies that I have encountered during my 13 years in the industry – the Presale process was always a separate part of the customer's (or prospect's) lifecycle. Presale's engineers were measured solely by their ability to win deals as fast as possible and were always reporting to the sales team-lead / manager / director. Once a deal was won and signed, the customer was handed over to a Customer Success (or Post-Sale/TAM) who was part of a different team, reporting to a different manager and measured on customers' satisfaction, ongoing up-sales and churn prevention.
But this kind of structure sometimes created a problematic situation in which customers bought a "slightly" different product than what was their core use-case. Even if the deal was won, it eventually resulted in poor customer satisfaction, internal struggles, and significant resource allocation from Product and R&D (who had to "bend" the product towards customer's use-case). This eventually resulted in profit loss caused by the number of allocated resources, discounts and compensation, and sometimes simply in churn.
Thus, while Presale met their internal goals, Customer Success had an enormous challenge to meet theirs.
So, what are we doing differently @Logz.io?
While some companies direct their Customer Success to focus on up-sale and revenue generation, we at Logz.io decided to take a different approach. Instead of pushing for an up-sale, our Customer Success Team is focusing on better utilization of the existing solution.
In other words, instead of getting the customer to buy more without fully utilizing the existing product, we focus in assisting the customer to have a better engagement with our product which will generate better value from the existing solution.
In order to achieve this, we at Logz.io have decided to change this classic Presale and Customer Success approach and have the Customer Success team to fully own the customer's entire technical lifecycle from an opportunity to ongoing account maintenance.
At Logz.io, the Customer Success team owns the Presale process which allows the team to have an ongoing clear understanding of the core use-cases of each new opportunity, qualify (or disqualify) opportunities and identify long-term Success Goals while providing each customer with a smooth and seamless transition from being an opportunity to an on-boarded paying customer. No surprises, no "slightly" different products, no internal struggles, and most importantly – everyone report to the same managers and strives to achieve the same internal goal of a successful long-term customer satisfaction and business growth.
With great power comes great responsibility. Our Logz.io Customer Success Team has a global team that is working from different offices located in different time-zones. To be able to define and achieve common internal long-term goals that will cover the life-cycle of our customers, it is crucial to define unified playbooks and KPIs that can be used and measured during both Presale and Post-Sale.
As an example, one of our Customer Success KPIs is our churn rate which the entire team is measured by (both Presale and Post-sale). Having the Presale engineers measured not only by the deals that they've helped win but also by our overall churn rate motivates the team to better research opportunity's use-cases and have a deeper understanding if and how our products generate long-term value for each opportunity and therefore, whether or not we should keep pursuing it.
To sum things up
The Customer Success team at Logz.io can be summarized as being focused on the following goals and principles:
Generate Value and Satisfaction – to retain our customers, we have to constantly generate value and keep them pleased.
Customer Success Driven Team – Customer Success should engage the customers and focus on generating value and satisfaction by defining and achieving customer success goals rather than up-sale.
Full ownership of the life cycle – Customer Success should own the entire technical life-cycle. Success Goals should be identified and defined before winning a deal. If you can't identify Short-term and Long-term Success Goals, your product might not be a good fit for your opportunity and you might want to invest your resources in a different one.
In our next blog posts, we will dig down into how our Global Customer Success Team is built, how it works, which tools are being used and how our impact is being measured.
Good luck!
Completely free for 14 days, no strings attached.