Integrate security into your DevOps processes using the same tools and data used for operations.
Use advanced threat detection and correlations to identify malicious activity more efficiently.
Comply with regulatory standards built-in reports, rules and integrations, as wells as extended retention.
Use the open source you love
Use the world's most popular open source log analysis platform -- the ELK Stack -- for security analysis without worrying about installation, maintenance and scalability. Use the analysis tool you are used to, Kibana, to analyze and visualize your security data.
Get started in minutes
Hit the ground running with built-in integrations for any data source. Don't worry about adding new data sources -- Logz.io provide automatic scalability as part of the service. Premade monitoring dashboards for a variety of security use cases will help you start identifying threats immediately.







See it all in one place
Leverage the same set of data used for operations for security analytics. Secure and monitor your environment within one unified platform. No context switch required.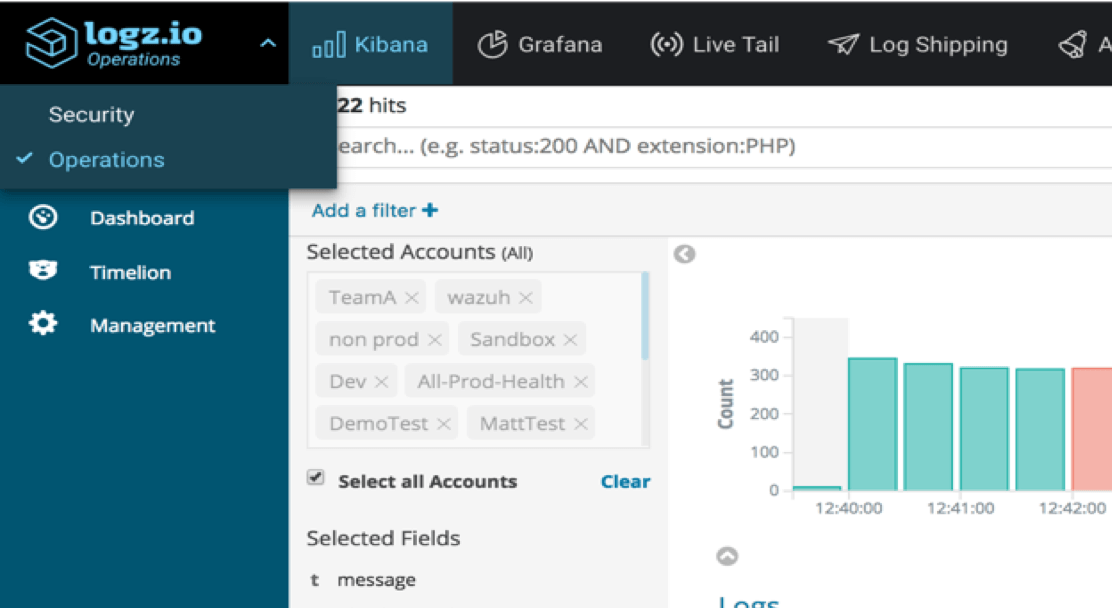 Simplify compliance
Use built-in reports, rules and integrations for complying with regulatory standards such as PCI, GDPR and SOC 2 requirements. Retain security data for extended periods of time to meet compliance requirements.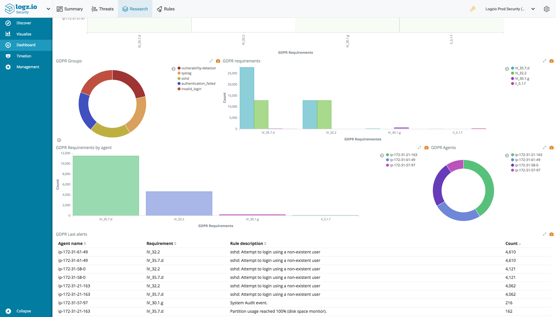 "We use the platform in our Security Operations Center (SOC) and have found it extremely useful for connecting the dots between different types of logs. Logz.io has proven to be well-suited for an enterprise deployment such as ours -- reliable and feature-rich, with performance unaffected no matter how much data we've thrown at it."
Moty Yacov,
CISO at NexTraiana.
×
Announcing Prometheus-as-a-Service GA!
Simplify Your Cloud Monitoring
Learn More