Ensure your infrastructure is performing as required by monitoring performance and uptime with a suite of advanced analytics tools.
Focus on monitoring the infrastructure your apps are deployed on instead of monitoring your monitoring systems.
Use a set of analytics and optimization tools to reduce your overall monitoring expenses as your infrastructure grows.
Get started in minutes
Whether on the cloud, multi-cloud, hybrid environments or on-premise, Logz.io integrates with any data source. Deploy pre-made monitoring dashboards instead of starting from scratch.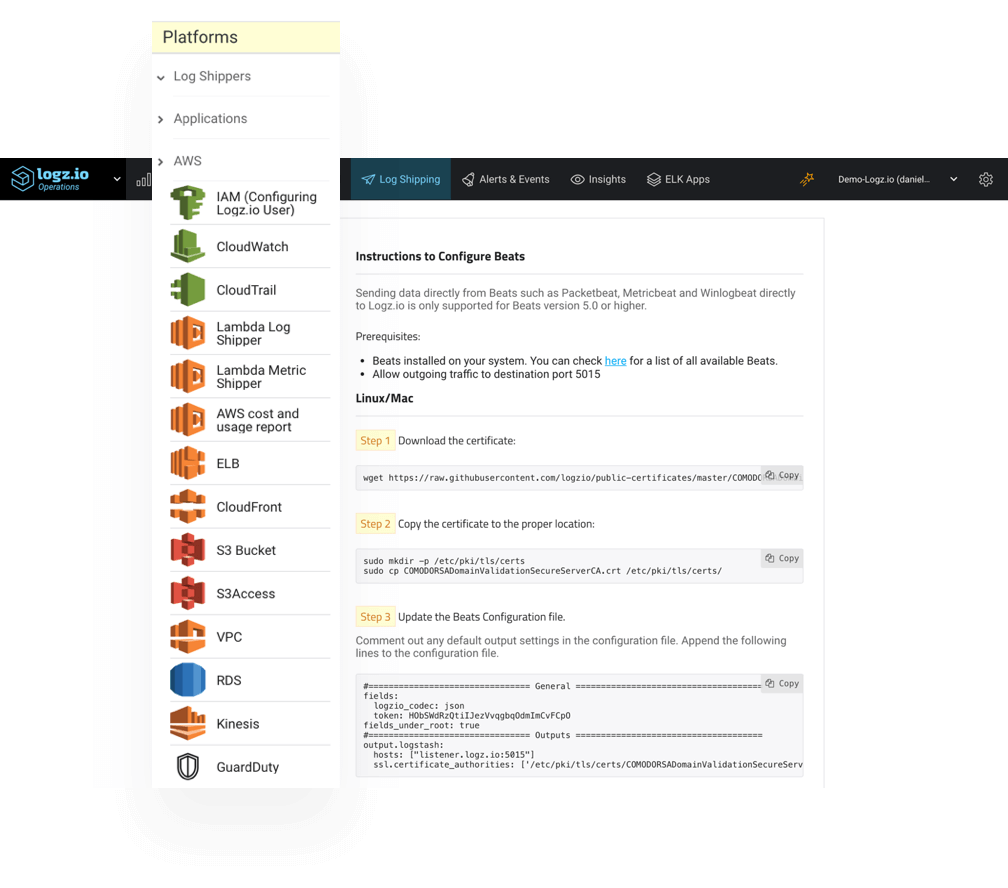 See it all in one place
Analyze your data in Kibana and Prometheus, side by side. Monitor both your infrastructure logs and your metrics within the same platform. No context-switch required.
Speed up troubleshooting with AI
Identify issues on time and before they cause downtime using advanced machine learning and crowdsourcing. Troubleshoot issues using the knowledge and experience of other engineers.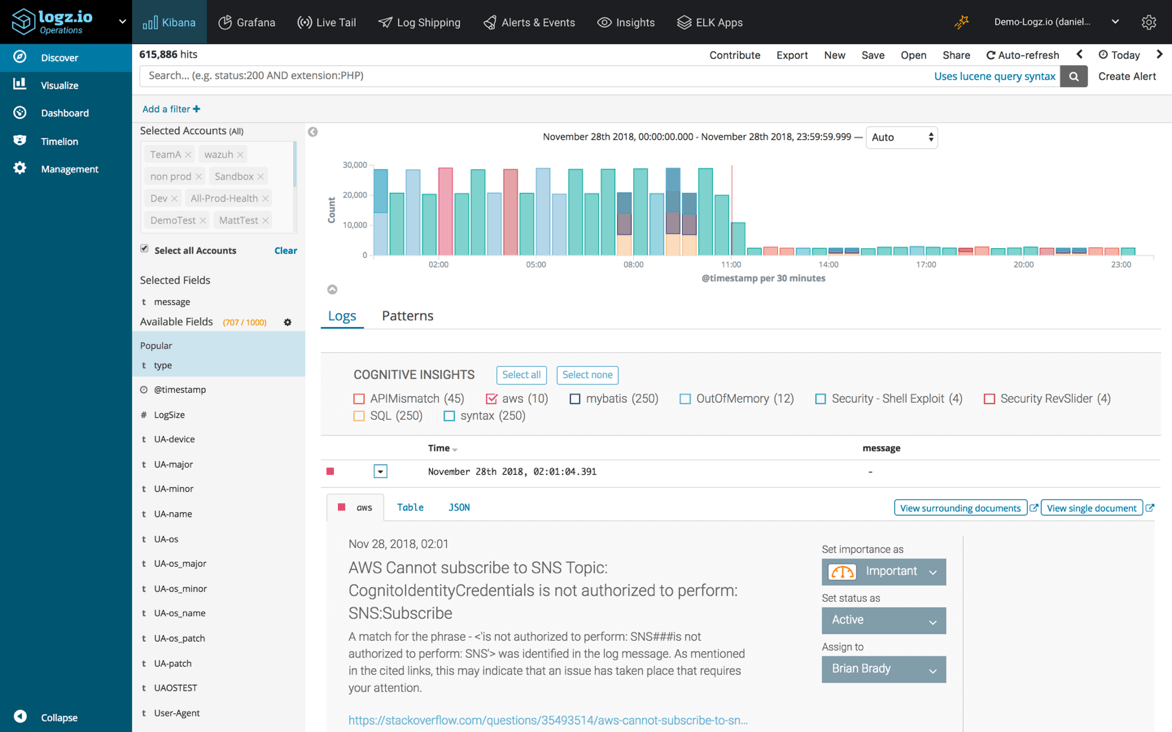 Get alerted on critical issues
Get notified in real-time when memory is running out on a machine or CPU is running high. Send alerts via email, Slack, PagerDuty, ServiceNow, or any other incident management platform you might be using.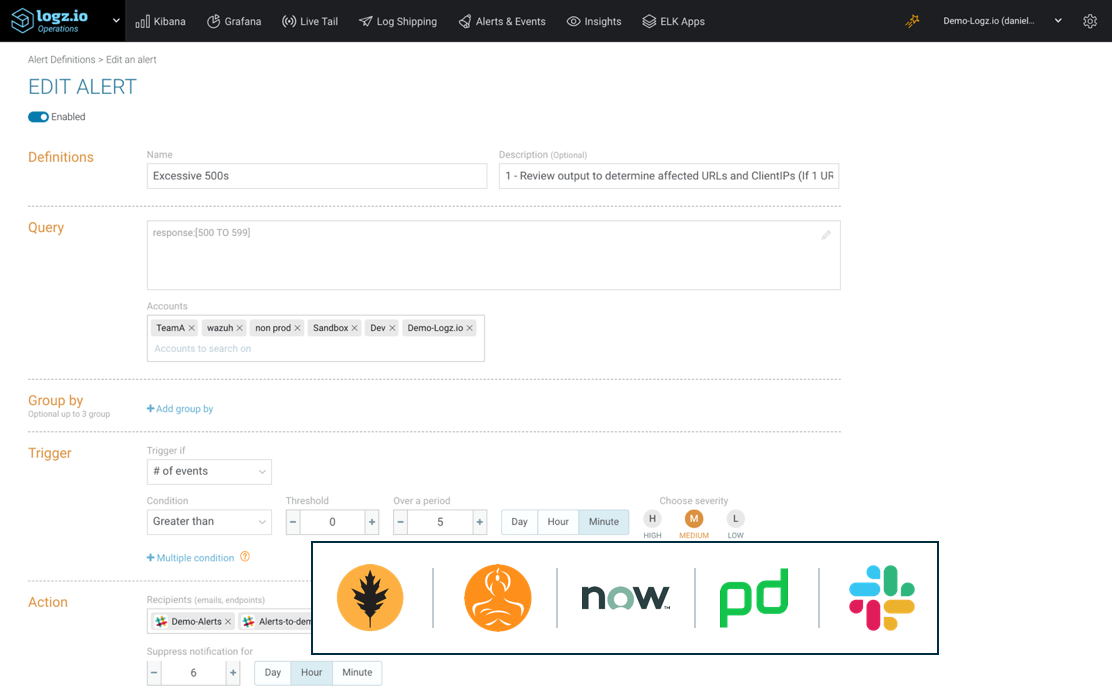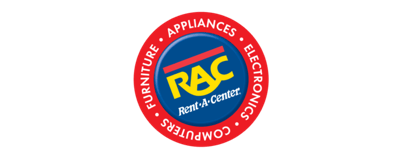 "Logz.io goes far beyond technology - they are focused on the problem of improving our cloud operations, which is central to our business. They have built their platform specifically for the continuous deployment environment that has emerged in recent years, making event correlation lightning fast as well as changing the business dynamic of data, volume-based services."
Troy Washburn,
Director, DevOps & Cloud Solutions
×
Announcing Logz.io's native integration with Azure for frictionless observability
Learn More