Detect and monitor for threats with SIEM dashboards
Easily comply with strict PCI and EU standards
Use the only ELK platform that is SOC-2 compliant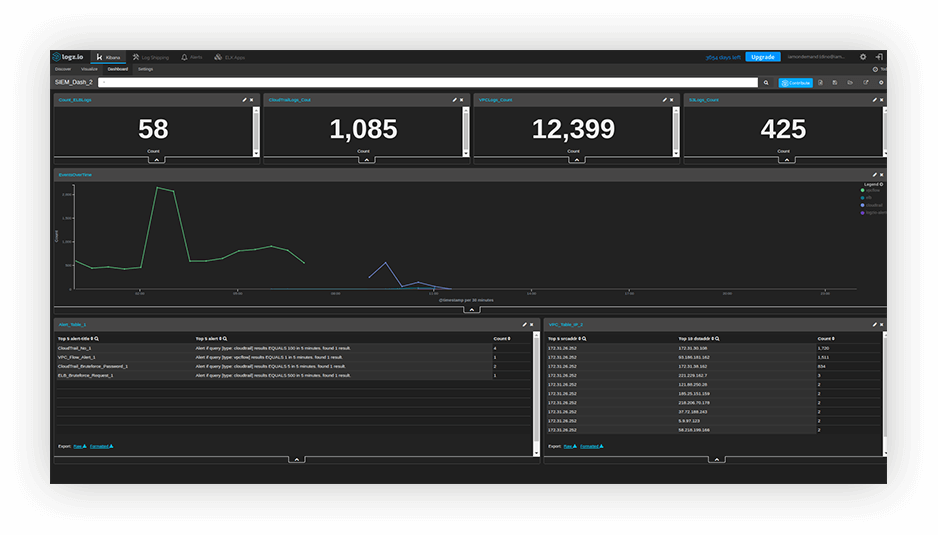 Create SIEM Dashboards Easily
SIEM provides a holistic view of an organization's IT security by using a consolidated dashboard to view activity, trends, and patterns in real-time. Logz.io users can create SIEM dashboards easily to monitor online activity, provide compliance reports, and support incident-response teams.
Get Advanced Threat
Detection and Protection
Advanced malware can easily bypass traditional protection solutions and infect hosts. When malware begins its malicious activity, the behavior analytics inside a SIEM dashboard created with Logz.io will detect these activities, identify legitimate threats quickly, and send alerts to Slack or any other third-party application or service that can accept WebHooks.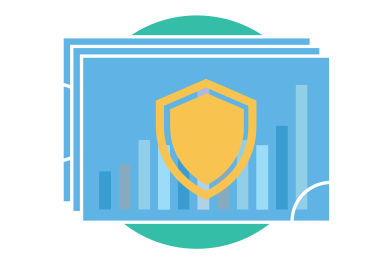 Demonstrate Constant
PCI Compliance
PCI-DSS compliance requires that organizations implement log management. Logz.io collects and centralizes all log data so that users can monitor all network resources and financial data within a single dashboard. This shortens audit cycles and ensures visibility across all systems.

Use a Platform With
State-of-the-Art Security
AI-powered ELK platform Logz.io is compliant with SOC 2 Type 2 and ISO 27001 and is built on AWS infrastructure, which follows compliance standards including SOC 1/SSAE, 16/ISAE 3402 (formerly SAS 70 Type II), HIPPA, SOC 2, SOC 3, FISMA, DIACAP, and FedRAMP. In addition, European users can store data in Germany to comply with EU regulations.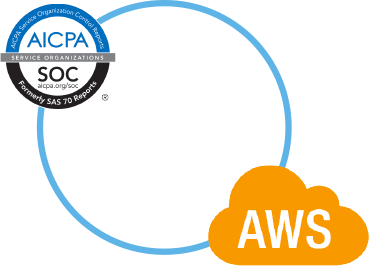 Turn machine data into actionable insights with ELK as a Service
Use the field below to search Logz.io...