Logz.io Security Analytics provides a unified platform for security and operations that combines enterprise-grade log analytics with artificial intelligence to help organizations identify and remediate threats faster.
Continuous operations
Secure and operate your environment with a unified platform built on top of the ELK Stack
Simplify security
Integrate security into your cloud and DevOps environments with an easy-to-deploy and cloud-native solution
Identify more, faster
Uncover malicious activity with an extensive rule set complemented by machine learning and anomaly detection
Built on open source
Use the world's most popular open source log analysis platform -- the ELK Stack -- for security analysis without worrying about installation, maintenance and scalability.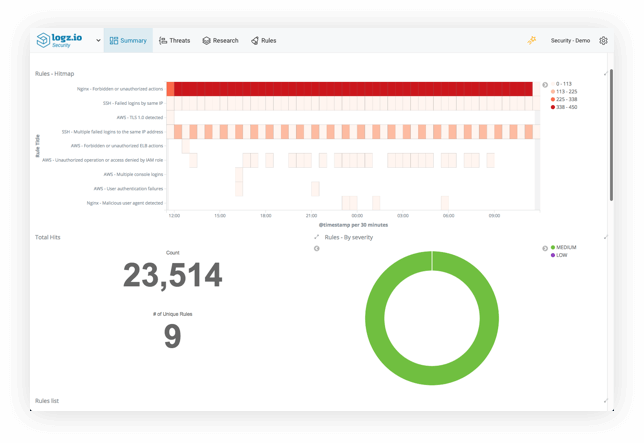 Easy setup and deployment
Get started in minutes with built-in integrations for any data source. Use premade monitoring dashboards for a variety of security use cases to start identifying threats immediately.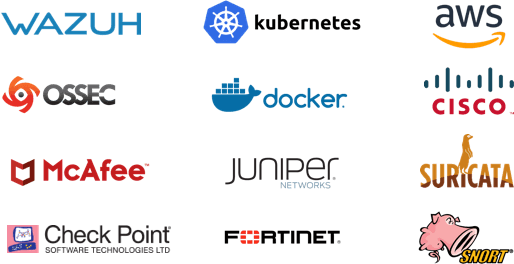 Effective security analytics
Leverage Logz.io's Cloud Security Package™ developed by security experts, together with machine learning and anomaly detection, to detect threats faster.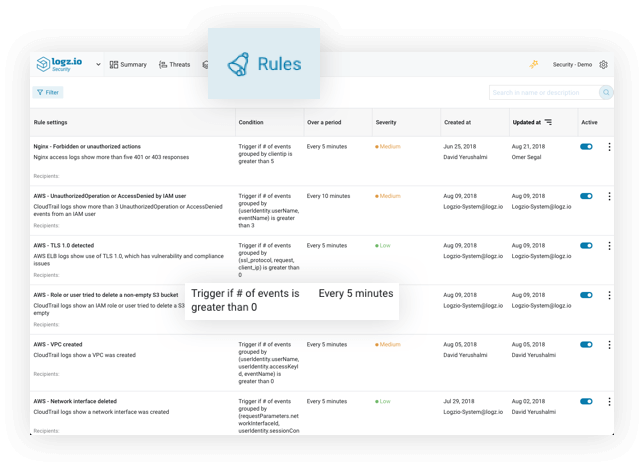 Out-of-the-box compliance
Use built-in reports, rules and integrations for complying with regulatory standards such as PCI, GDPR and SOC 2.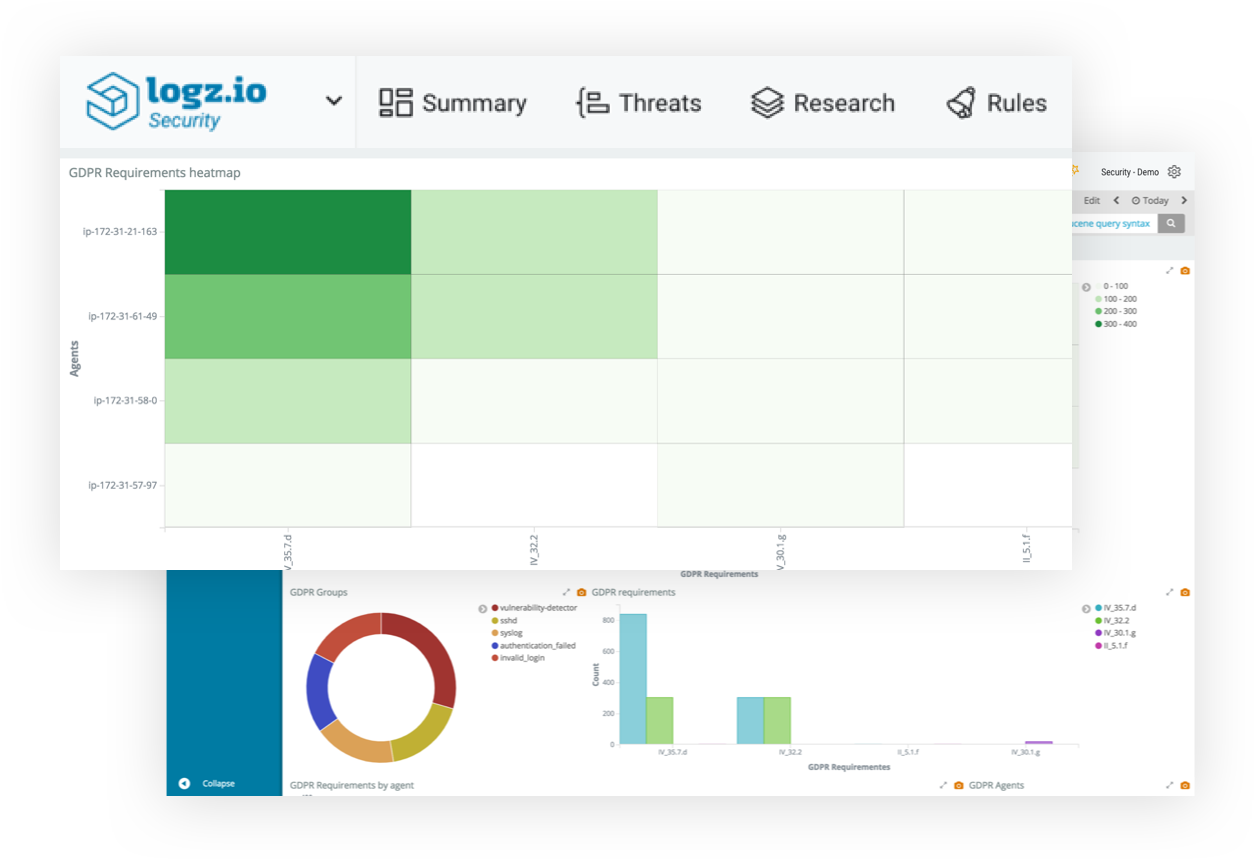 "We use the platform in our Security Operations Center (SOC) as a SIEM and have found it extremely useful for connecting the dots between different types of logs. Logz.io has proven to be well-suited for an enterprise deployment such as ours -- reliable and feature-rich, with performance unaffected no matter how much data we've thrown at it."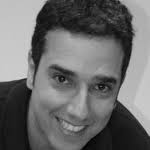 Moty Yacov,
CISO at NexTraiana
Easy deployment
Use a rich set of predefined correlation rules and get notified of threats via Slack, PagerDuty and other endpoints of your choice.
Integrations
Built-in integrations with any data source, including AWS, Kubernetes, firewalls, network devices and more.
Open source
Built on top of an enterprise-grade ELK Stack and integrated with open source security tools such as Wazuh and OSSEC.
Correlation
Use a rich set of predefined correlation rules and get notified on threats via Slack, PagerDuty and other endpoints of your choice.
Security dashboards
Hit the ground running with premade dashboards for different security use cases and compliance requirements.
Threat intelligence
Automatic correlation with public data feeds for easier identification of malicious activity.
Cost-effective pricing
Reuse the same dataset for both operations and security. Simple pay-as-you-go pricing.
Performance
Leverage the power of Elasticsearch for real-time and fast querying across multiple data sources.
Compliance
Use premade dashboards to comply with the regulatory requirements of GDPR, PCI and SOC 2.
Data normalization
Multi-layered support for normalizing security data, including automatic parsing.
Support
24/7 chat support, including assistance with parsing, defining correlation rules, creating visualizations and searching.
Security Insights
Leverage machine learning to uncover security threats handled by other experts around the globe.
Logz.io Security Analytics is now available!
Use the field below to search Logz.io...