Scale to infinity
Ingest data from multiple data sources and layers. Automatically scale as you go.
Simplify security
Easily integrate security into your workflows with an easy-to-deploy and cloud-native solution.
Identify threats faster
Detect and mitigate attacks using a suite of advanced security forensics tools.
Cloud-native security. Simplified.
Secure and monitor, using one platform
Leverage the same set of data used for operations for security analytics. No context switch required.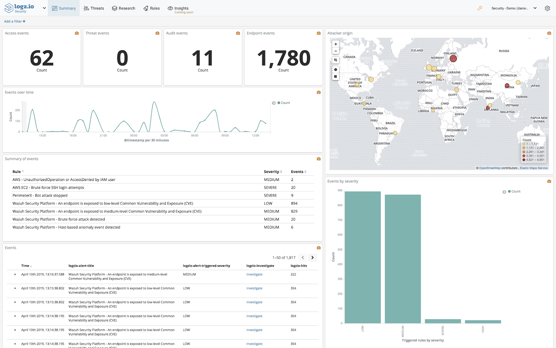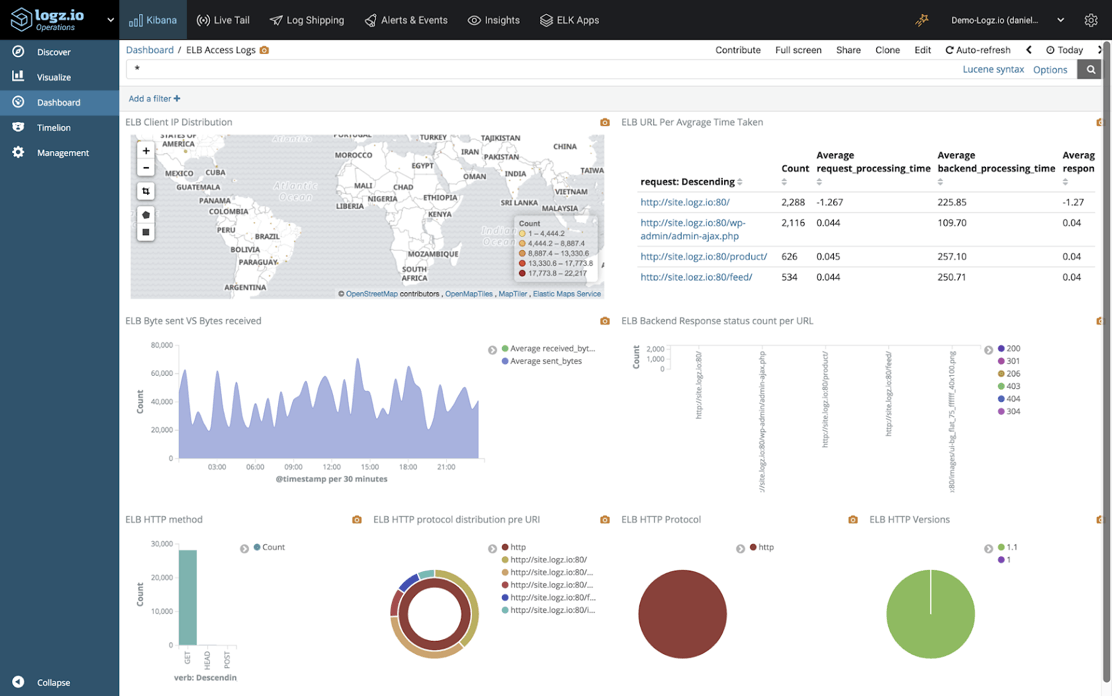 Be proactive!
Use an extensive rule set to get alerted in real-time when a threat emerges and use advanced forensics to mitigate it!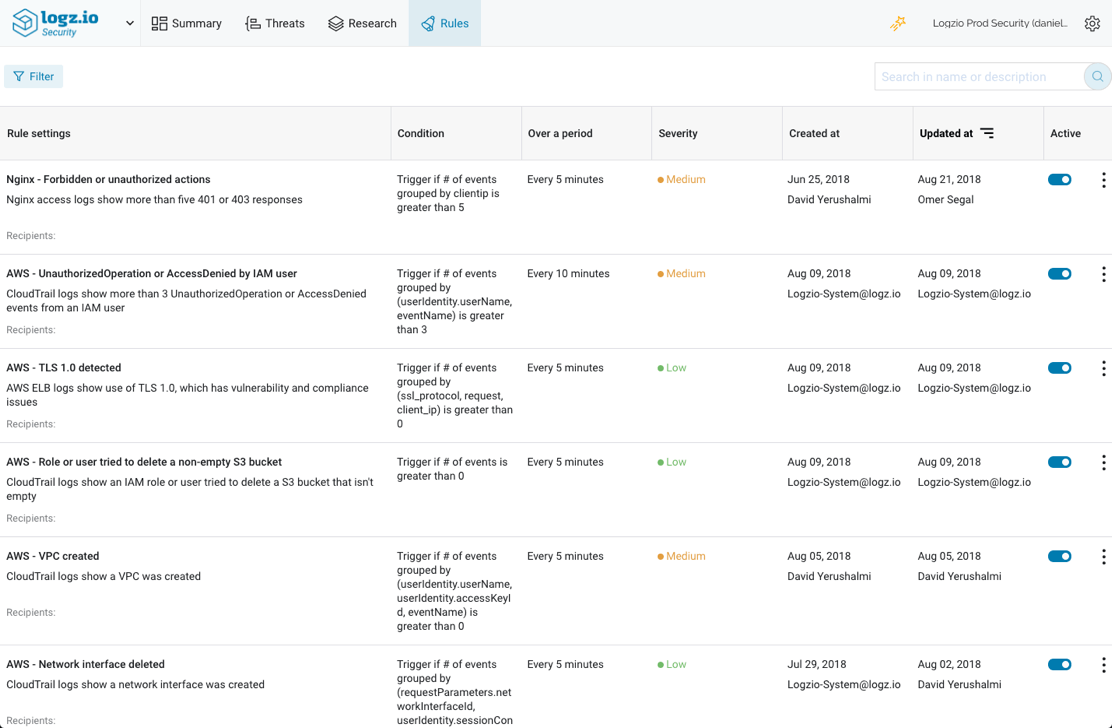 Use the tools you know
Built on top of the ELK Stack, you can continue to use the monitoring tools you love for securing your environment. Scalability, availability and security assured.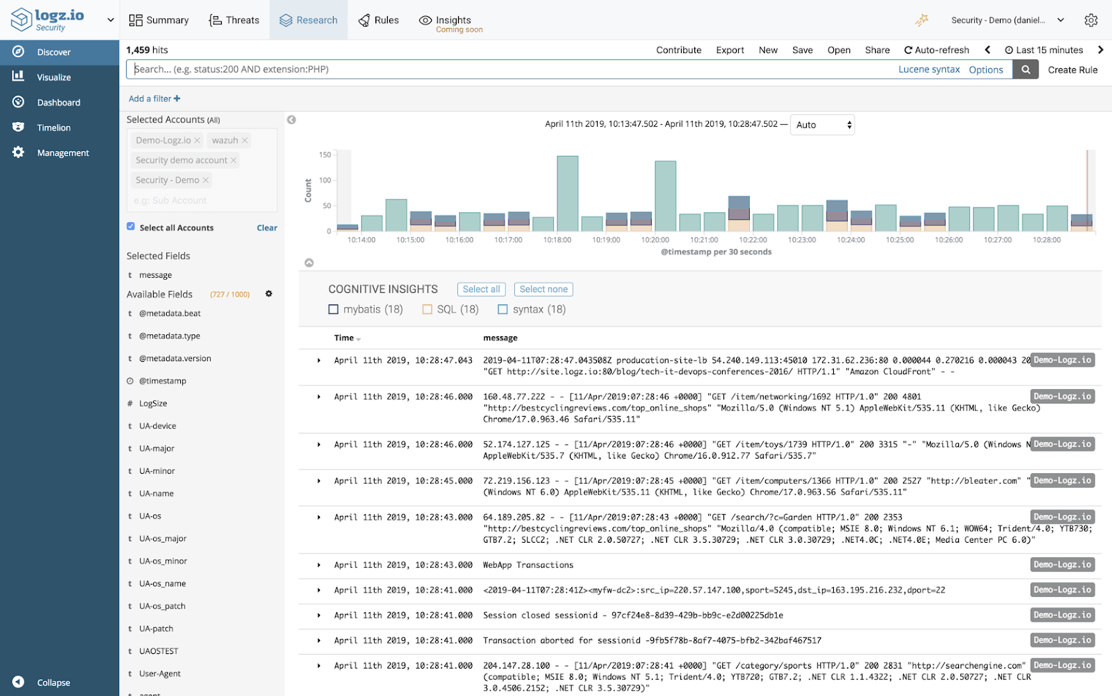 Get started in minutes
Hit the ground running with built-in integrations for any data source. Use premade monitoring dashboards for a variety of security use cases to start identifying threats immediately.







Comply with ease
Use built-in reports, rules and integrations for complying with regulatory standards such as PCI, GDPR and SOC 2 requirements. Retain security data for extended periods of time to meet compliance requirements.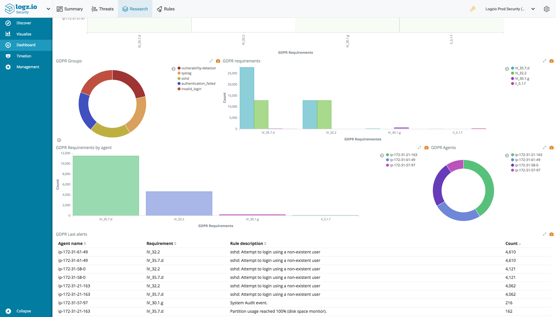 "The more you use Logz.io, the more you realize that it is much more than just a log analytics tool. We use the platform in our Security Operations Center (SOC) and have found it extremely useful for connecting the dots between different types of logs. Using Logz.io's AI-powered Insights, we've managed to automatically identify patterns within the data that we had previously missed. Logz.io has proven to be well-suited for an enterprise deployment such as ours -- reliable and feature-rich, with performance unaffected no matter how much data we've thrown at it.
Moty Yacov,
CISO at NexTraiana.
Our features.

Just try 'em out!
Easy deployment
Use the same data and analysis tools used for operations to get started in minutes. No context switch required.
Integrations
Built-in integrations with any data source, including AWS, Kubernetes, firewalls, network devices and more.
Open source
Built on top of an enterprise-grade ELK Stack and integrated with open source security tools such as Wazuh and OSSEC.
Correlation
Use a rich set of predefined correlation rules and get notified of threats via Slack, PagerDuty and other endpoints of your choice.
Threat intelligence
Automatic correlation with public data feeds for easier identification of malicious activity.
Cost-effective pricing
Reuse the same dataset for both operations and security. Simple pay-as-you-go pricing.
Security dashboards
Hit the ground running with premade dashboards for different security use cases and compliance requirements.
Support
24/7 chat support, including assistance with parsing, defining correlation rules, creating visualizations and searching.
Data normalization
multi-layered support for normalizing security data, including automatic parsing.
Performance
Leverage the power of Elasticsearch for real-time and fast querying across multiple data sources
Compliance
Extended retention and premade dashboards to comply with the regulatory requirements of GDPR, PCI and SOC 2.
Security Insights
(coming soon)
Leverage machine learning to uncover security threats handled by other experts around the globe.
×
Enter to win $300 to Amazon. Take the DevOps Pulse 2019!
Take Survey