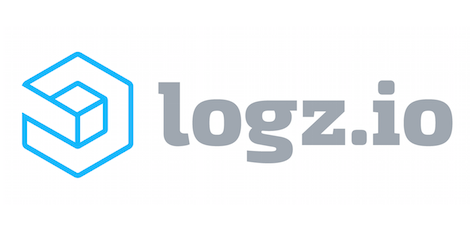 Announcement Comes Alongside the Company's Silver Sponsorship of the AWS Summit in London in July
LONDON, UNITED KINGDOM and TEL AVIV, ISRAEL — AWS Advanced Technology Partner Logz.io, the only SOC-2 compliant, enterprise-grade, cloud-based log analytics platform that is built on top of the the open-source ELK Stack (Elasticsearch, Logstash, and Kibana) and runs completely on Amazon Web Services, announced today that EU customers can use the system to comply with EU regulations and receive enhanced data security.
Logz.io customers can choose to have their log data stored in the AWS data center in Frankfurt, Germany. According to European Union regulations, companies must store their data in data centers in countries that are members of the organization. EU customers that use Logz.io to store their data will also increase the security and privacy of their data because the information will never leave Germany. Logz.io plans to support three additional regions by the end of the year.
The announcement from Logz.io comes alongside the company's forthcoming Silver sponsorship of the AWS London Summit on July 7-8 at Booth S7. The event will consist of both the Enterprise Summit on July 6 and the AWS Summit on July 7. AWS estimates that 5,000 people will attend.
AWS chose Logz.io to become a partner in April 2016 after the company complied with AWS' strict integration, scalability, and customer adoption policies. Logz.io services hundreds of AWS customers by helping them to track down operational and security issues that affect their production environments.
Logz.io's AWS apps and integration is purposely built for AWS customers and allows users to easily integrate all AWS components including ELB, Cloudtrail, VPC flow logs, S3 Access logs, and RDS. Through its open ELK Apps collection of pre-configured dashboards, Logz.io provides visualizations and alerts for many use cases including IT operations, compliance and security, and business intelligence — all of which are based on data coming from AWS components.
About Logz.io
Logz.io simplifies log analytics by using predictive analytics and machine-learning algorithms to find and predict critical events in the volumes of information that is now constantly generated in IT environments by servers, applications, and network devices. The enterprise-grade, cloud-based SaaS platform is built on top of ELK (Elasticsearch, Logstash, and Kibana) — the world's most popular open-source log analytics software stack — and provides real-time access to data insights based on the collaborative knowledge of system administrators, DevOps engineers, and developers throughout the world. For more information, visit our blog and follow us on LinkedIn,Twitter, Facebook, and Google+.