The Complete List of 280+ Tech, IT, and DevOps Conferences in 2017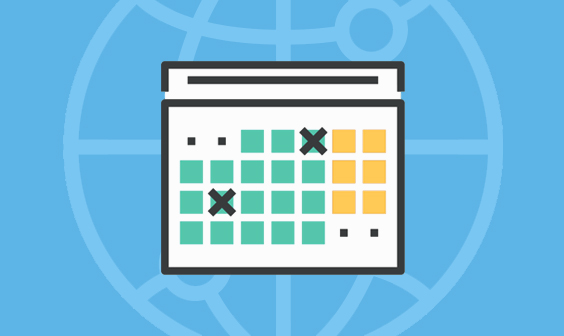 The weather outside may be freezing, but the 2017 conference season is just heating up!
We at AI-powered log analysis platform Logz.io are always interested in participating in the community and meeting our users. To that end, we create a list every year of all of the tech, IT, and DevOps conferences that we can find. Following our research, we share the list with everyone again because it can be overwhelming for people to research every potential event that they could possibly attend.
So, without further ado, this post contains the second edition of our annual list of tech, IT, and DevOps conferences!
Where Logz.io is Heading in 2017
First, while we are still confirming our list of appearances next year, I wanted to give a tentative list of where Logz.io may present or sponsor:
Dockercon — April 17-20
AWS Summit Berlin — April TBD
AWS Summit Chicago — April TBD
DevOpsDays Austin — May 4-5
Monitorama — May 22-24
AWS Summit Tel Aviv — June TBD
Velocity West — June 19-22
AWS Summit London — July TBD
AWS re:Invent — November 27 to December 1
DevOpsDays Chicago — TBD
DevOpsDays Silicon Valley — TBD
DevOpsDays Boston — TBD
DevOpsDays San Francisco — TBD
DevOpsDays Berlin — TBD
DevOpsDays Tel Aviv — TBD
DevOpsDays London — TBD
AWS Summit Sydney — TBD
We will update this list with more details as they become available. If you'd like to meet up or have us visit your event, drop me a line at samuel (at) logz.io!
The Full List of 2017 Tech Conferences
Of course, I might have missed some events! If you know any conference that I should add to the list, feel free to drop me a line too. This guide will be updated on an ongoing basis throughout the year.
Now, without further delay, here's the 2017 edition of The Complete List of Tech, IT, and DevOps Conferences! You can either visit this link or see the embedded document directly below. Either way, we'll see you on the road!
Note: You can scroll down and to the right to see the full table! Our annual list from 2016 is here.
Completely free for 14 days, no strings attached.