The State of the DevOps Profession in 2016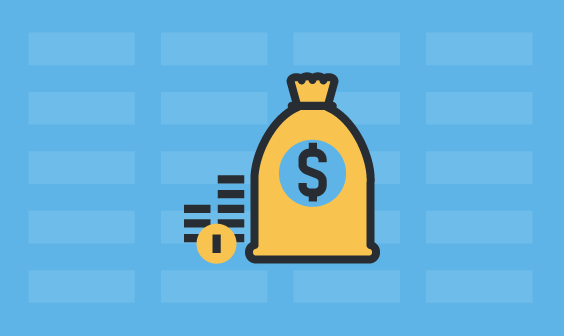 The recent 2016 State of DevOps Puppet survey gives a lot of insight into the growing need for DevOps specialists within the IT field. Although the industry agrees that DevOps is first a methodology, it quickly developed into its own professional title as well. DevOps professionals have the skills to form integration and delivery into one coherent process, help maintain the quality of the product, increase our response times to end-users' requests, and smoothen daily operations.
These skills are in serious demand in 2016 with 58% of hiring managers seeking DevOps professionals this year. While the previous market reports were mostly focused on the industry's new and evolving structure, the 2016 report views it as an already thriving and necessary piece of the IT puzzle. With everything that the survey said, one message is certainly clear: DevOps experts are a top priority for IT recruiters and hiring managers in 2016.
Since DevOps experts are required to have such a complex and diverse set of skills, the position has become rather elite and prestigious. Their salaries are determined by several factors, namely experience, U.S. geographic location, and changes in industry standards. Currently, because of the rising demand and clear benefit to having internal DevOps, salaries are noticeably higher than other IT experts.
Below are insights into the correlation between salary and circumstances, whether it be experience, location, or industry changes.
Experience
Education doesn't necessarily translate to higher pay within the DevOps profession. Over half (52%) of survey contributors have a bachelor's degree, and only 25% hold a master's degree. Believe it or not, professionals with high school diplomas in 2015 were earning $106,734 while those with master's degrees were earning $105,000. According to the 2016 survey, however, DevOps experts are earning an even higher average salary of $109,641 a year.
These numbers are naturally encouraging IT professionals to seek out these positions even if they've received minimal education within the industry. University degrees aren't a priority during the DevOps hiring process – instead, hirees are looking for a combination of diverse IT skills and hands-on experience.
If you're considering seeking out a DevOps position, there are certain skills that you should focus on. DevOps professionals recommend honing in on operational (51%), communication (49%), and analytical (38%) skills, and being fluent in cloud deployment and virtualization (31%), programming and systems architecture (27%), and configuration management (22%).
Although college degrees aren't necessary for these positions, an applicant still needs a diverse range of experience within the industry. Otherwise, it's nearly impossible to acquire all of these skills from just studying. More experience will not only benefit you in terms of employment but can help you receive higher pay as well. In fact, the median salary for respondents with more than 10 years' experience is 33% higher than for those with 1 to 6 years' experience. In addition to salary, enterprises give their DevOps employees with benefits like insurance, retirement, vacation pay and so on. "The cost of these benefits must be taken into consideration when calculating the true cost of employees' work. Benefits can range from 30 percent to 110 percent of an employee's base salary, with multipliers of 1.3 and 2.1, respectively," says the Puppet report.
Geography
DevOps positions within North American companies pay significantly higher (35%) than those in the Asia Pacific and Europe. New York specifically has higher wages than the national average.
However, most survey participants said that they're not concerned about job stability, and expect a pay increase in the next year. Since almost half of DevOps received a raise in 2015, it's clear that the field is growing and enterprises are dedicating more resources to their IT teams.
Within the United States, the highest DevOps salaries are within the military/defense, government, and energy verticals sectors. The lowest, however, are in retail, professional services, and consumer products sectors. If you live in an area that has a military or government presence, it's highly recommended to seek out DevOps opportunities within those industries.
Industry Changes
The vast majority (76%) of DevOps professionals saw an increase in their salaries and additional bonuses in 2014, and 85% saw an increase in 2015. It's clear that DevOps salaries are continually on the rise, and by the end of 2016.
These changes vary per enterprise and depend on the size of the DevOps team. Typically, DevOps salaries increase as the size of the team expands. For example, a 10-member team might earn a median salary of $104,000, while 100+ teams make a median salary of $129,230.
Clearly, the industry and its opportunities are growing. As more information surfaces regarding the position's salary, stability, and demand, it's quite apparent that IT professionals with the required skills should seek out to acquire the skills in order to take these jobs.
A Final Note
If you've considered entering the DevOps field, this is an excellent time to hone in on your skills and begin the interview process. The industry continues to grow and the demand for DevOps is only increasing, so if you're confident in your abilities to be the connector within IT environments, this could be the perfect career opportunity for you.
Completely free for 14 days, no strings attached.