The DevOps Pulse 2017 Results: 70% of Workers Risk Burnout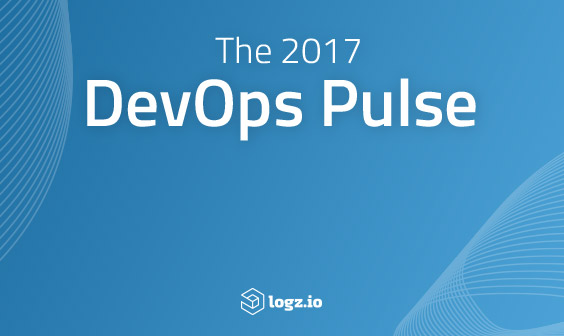 Ninety percent of DevOps engineers say that increased collaboration has had a positive effect on the quality of their products, but seventy percent state that all of the work is coming at a risk of burnout.
Those are just some of the intriguing results in the second annual Logz.io DevOps Pulse survey that we are releasing today in honor of SysAdmin Day. More than 700 DevOps engineers, system administrators, and people in similar IT positions from all over the world responded to the study. The majority of respondents work specifically in the technology sector in North America.
The survey was announced in June, conducted over one month, and contained forty-eight questions on topics ranging from IT salaries to infrastructure size to the frequency of code deployment to the types of software architecture that are being used. This year, we included a special additional section on DevOps culture specifically because that topic is one that is not researched often enough despite being a huge part of what DevOps is.
So, click here or on the button to download a PDF of The Logz.io DevOps Pulse 2017: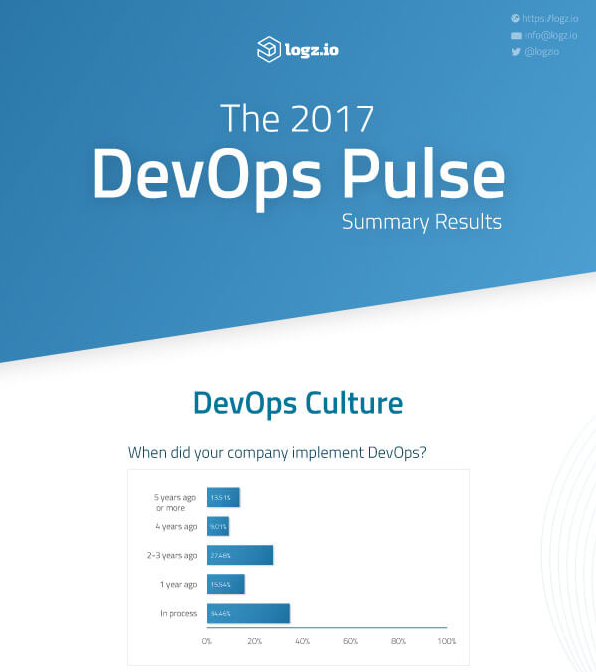 You can also download an accompanying infographic. Here's a sample:
DevOps is a constantly-evolving practice, so for us it's important to learn as much as we can about our users and the challenges that they have and how we can continue to support them. We wanted to take that knowledge and share it with the community and anyone else who cares about DevOps.
In addition to our reports on topics including salaries and public cloud use, here are some of the more interesting findings on DevOps culture:
DevOps is still considered a relatively new phenomenon. 50% of companies are still in the process of implementing DevOps or have done it within the past year.
The three hardest parts of establishing DevOps are shifting company incentives to change behaviors, maintaining open communication and transparency, and having flexible processes.
The top problems in DevOps implementation are a lack of time and a lack of expertise.
90% of respondents stated that DevOps and increased collaboration have had a positive effect on the quality of their products. 75% of respondents say that DevOps has shifted their perspectives on their roles and the roles of others on their teams.
Burnout remains a serious issue. 70% of respondents stated that they could see themselves burning out.
Download the Full Data Set
The DevOps Pulse contains extensive information on many more topics in addition to those listed above. To get this year's full data set, click here or on the button below to start the PDF download. You will not have to pay or provide any contact information or do anything else.

Don't forget about the accompanying infographic!
We'll see you next year for The DevOps Pulse 2018! If you have any comments on the results or would like Logz.io to survey the community on a particular topic next year, let us know below.
Completely free for 14 days, no strings attached.