Logz.io is built specifically for cloud applications, offering the ELK Stack (Elasticsearch, Logstash and Kibana) as an easy-to-use and production-ready cloud service. Logz.io also offers AWS analytics tools: pre-built dashboards, visualizations and alerts for all AWS components, from CloudWatch, CloudTrail, to ELB and RDS.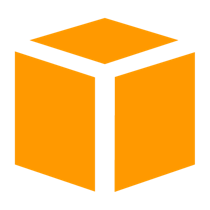 Logz.io supports native shipping methods for AWS services, with out-of-the-box integrations for CloudTrail, ELB, S3, CloudFront, VPC and RDS. To help you hit the ground running, Logz.io also ships with a series of ELK applications — built-in visualizations, dashboards and alerts for these AWS services.
Logz.io's features include:
Alerts

Role Based Access

Archive to S3 bucket
AWS customers use Logz.io for:
DevOps – Code deployment testing and integration, log-driven development, ChatOps, application monitoring performance
IT Operations – Troubleshooting issues in production, anomaly detection and predictive log analysis
Security and Compliance – Fast security incident response, alerting, SIEM implementation and PCI compliance
Business Intelligence – User activity monitoring,  insight into organizational usage trends and user behavior
Logz.io is an AWS Advanced Technology Partner, and is deployed entirely on AWS.
Turn machine data into actionable insights with ELK as a Service