Maximize uptime and performance
Gain complete visibility into your container environments to ensure maximum performance and availability -- and ultimately, a better customer experience.
Focus on monitoring the infrastructure your apps are deployed on instead of monitoring your monitoring systems.
Use a set of analytics and optimization tools to reduce your overall monitoring expenses as your application grows.
Get started in minutes
Easily ship logs and metrics using native integrations for Docker and Kubernetes. Use pre-made Kibana and Grafana dashboards to begin monitoring and troubleshooting your servicesNo need to worry about deploying new containers -- Logz.io provides scalability, availability and security out of the box.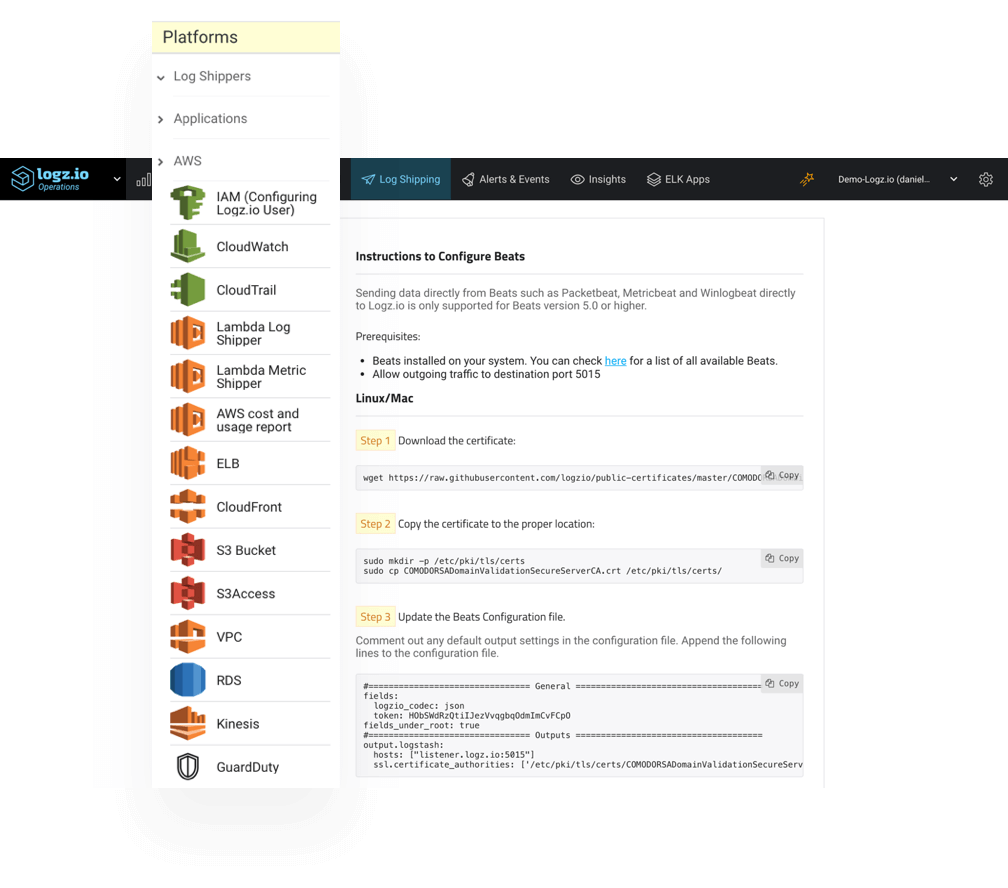 See it all in one place
Use the same platform for analyzing both your container data and the infrastructure they are deployed on. Visualize logs and metrics with either Kibana and Grafana, or both. No context switch required.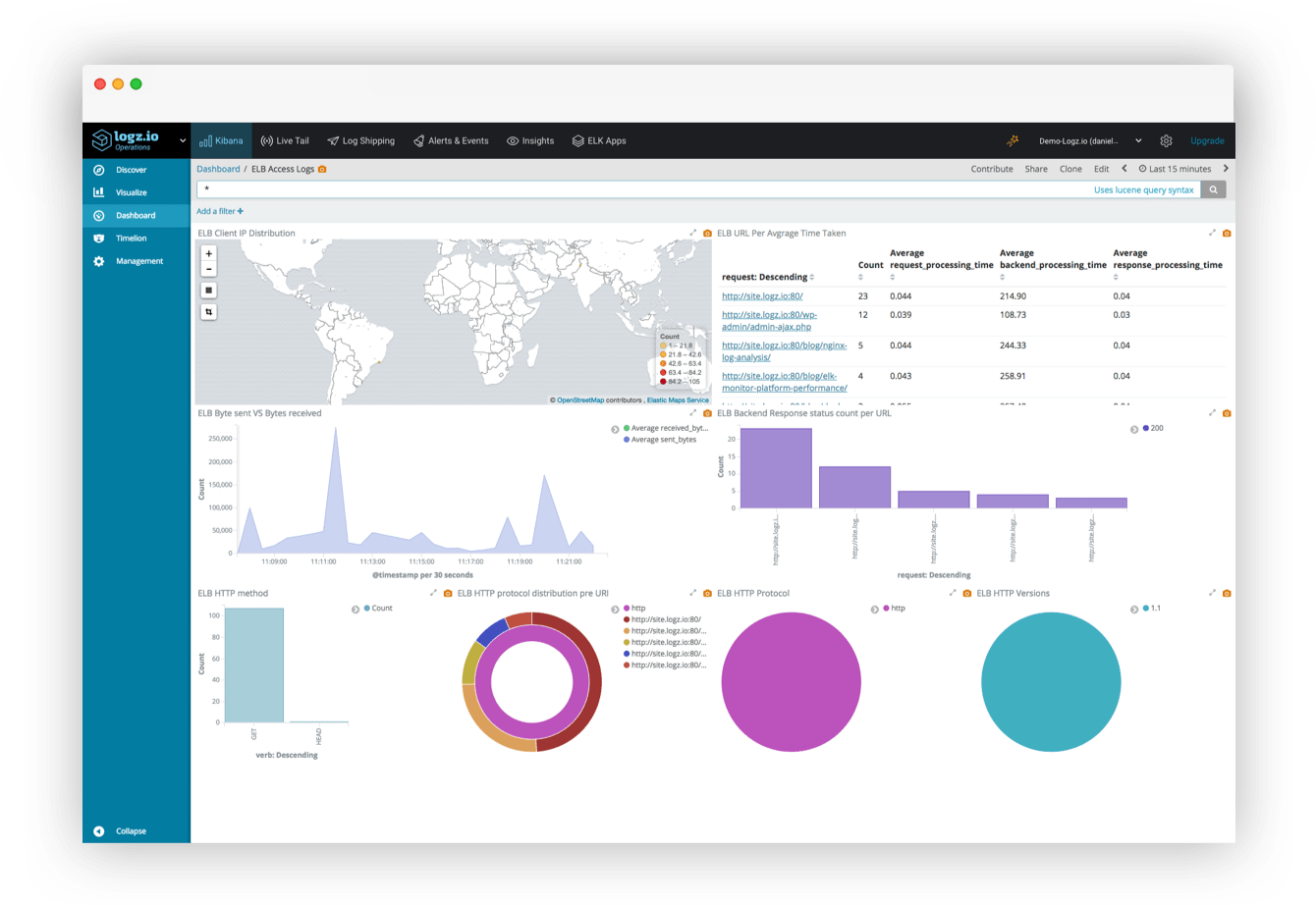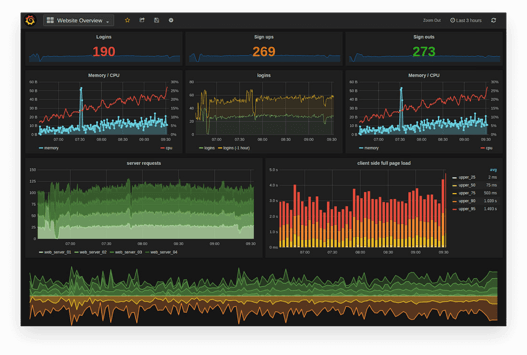 Troubleshoot faster with AI
Identify issues on time and before they cause downtime using advanced machine learning and crowdsourcing. Troubleshoot errors and exceptions using the knowledge and experience of other engineers.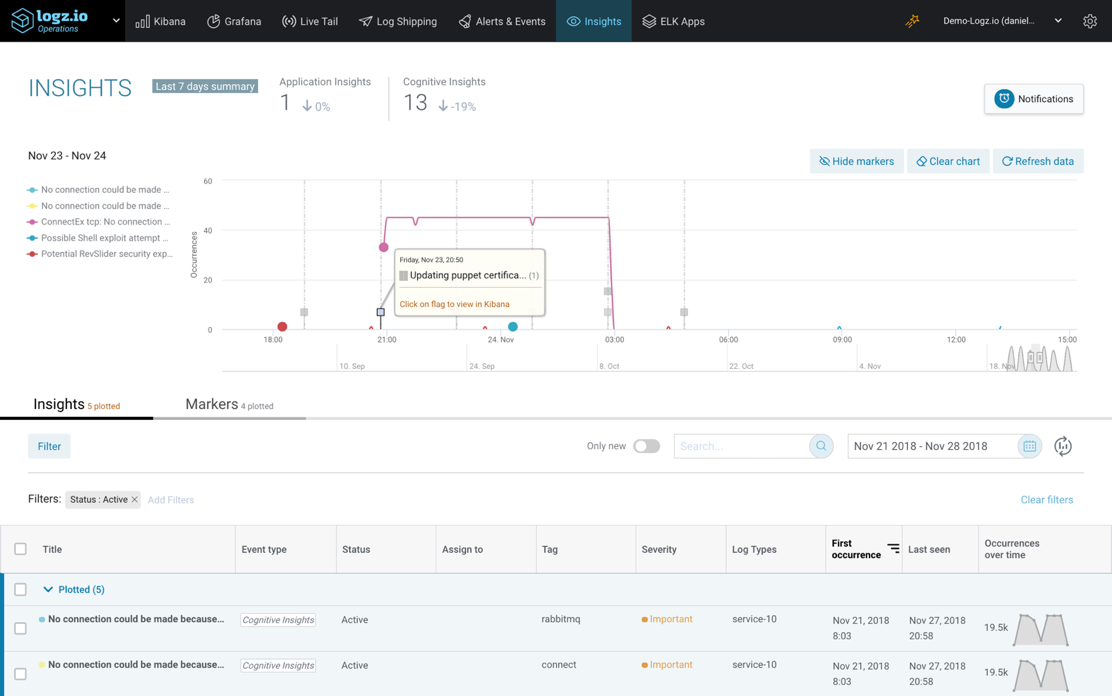 Get alerted on critical issues
Get notified in real-time when a container or pod is underperforming. Send alerts via email, Slack, PagerDuty, ServiceNow, or any other incident management platform you might be using.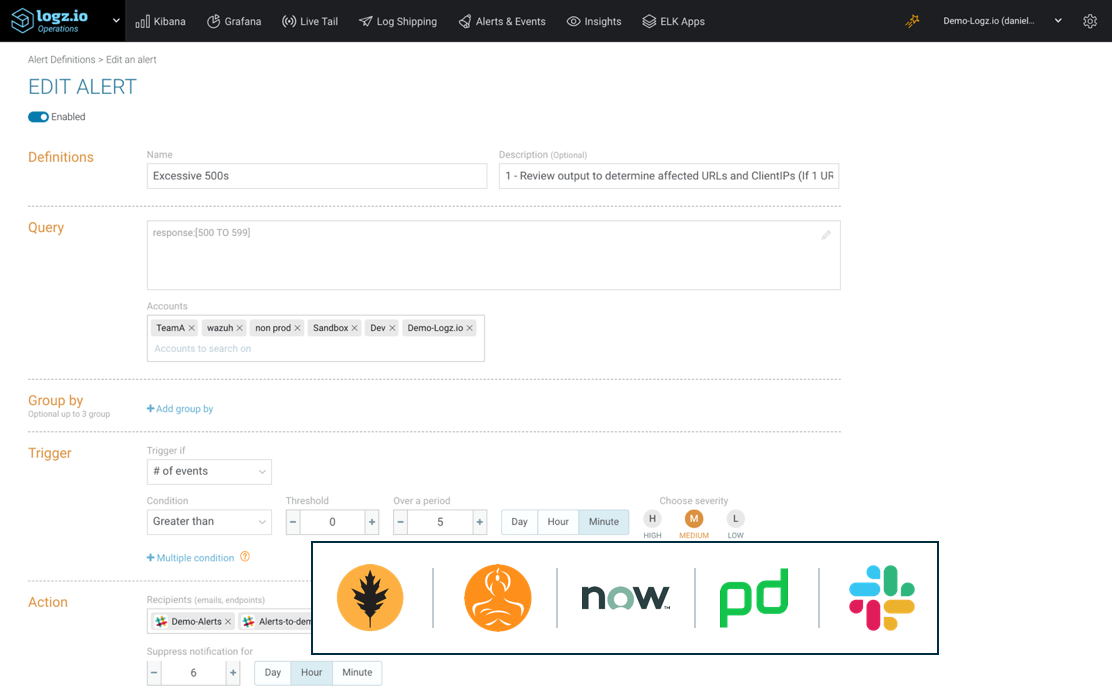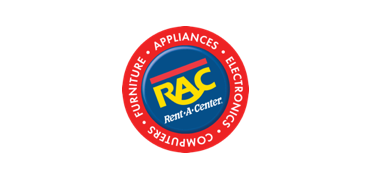 "Logz.io goes far beyond technology - they are focused on the problem of improving our cloud operations, which is central to our business. They have built their platform specifically for the continuous deployment environment that has emerged in recent years, making event correlation lightning fast as well as changing the business dynamic of data, volume-based services."
Troy Washburn,
Director, DevOps & Cloud Solutions
"Logz.io stood out to us in the log analytics space for its scalability and flexibility, and the fact that it's built on a popular open source platform means we can take advantage of a huge set of skills without needing to build anything proprietary. In a complex environment like ours, having a tool that gives us complete visibility and intelligent insights is invaluable to ensuring our operations run smoothly.״
Joseph Poirier, Director,
Cloud Platform
×
Sign up for the next Logz.io live demo on
July 8th at 11:30
EDT
Register here