Deploy more frequently, with better quality
Monitor each stage of the application lifecycle and identify issues early on in the development process.
Focus on driving innovation instead of deploying and maintaining DIY monitoring and logging systems.
Integrate security into your DevOps processes using a unified platform for operations and security.
Get started in minutes
Logz.io is easy to use and deploy, with 50+ integrations with any data source. Ship Jenkins, Chef or Puppet logs and correlate with application errors to understand the underlying issue. No need to worry about adding new data sources or growing volumes of data -- Logz.io provides scalability, availability and security out of the box.









Gain end-to-end visibility
Logz.io provides a one-stop solution for monitoring, troubleshooting and securing applications and the infrastructure they are deployed on. By integrating into CI/CD processes and providing a modern security analytics solution, Logz.io helps break down existing silos within an organization.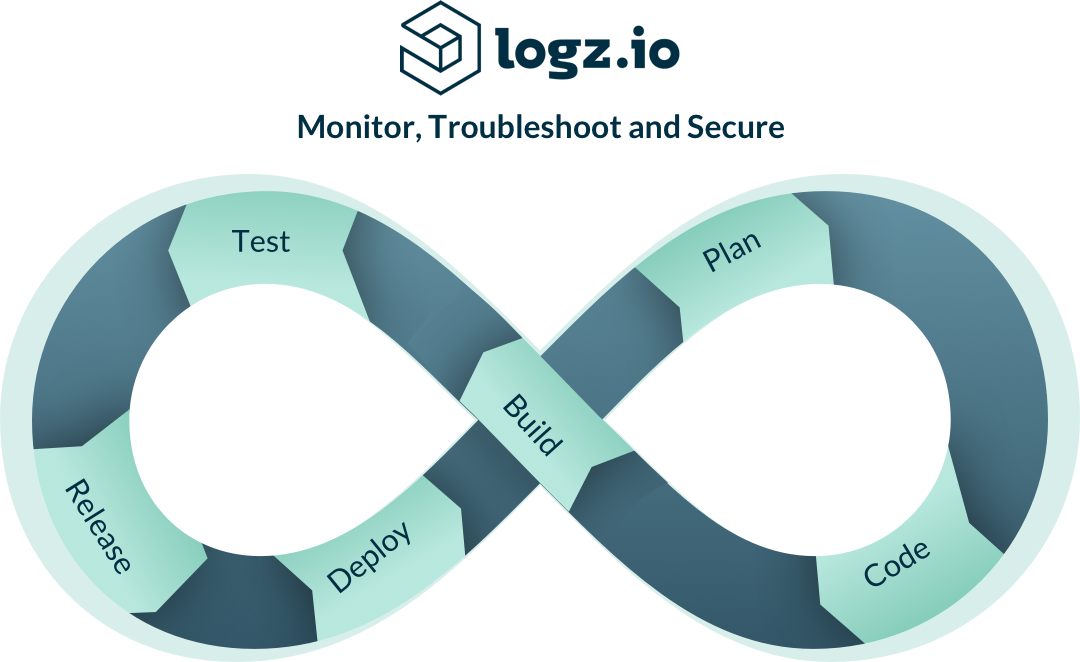 Identify and resolve issues faster with AI
Using machine learning together with crowdsourcing, Logz.io enables you to identify critical issues in your application delivery pipeline before they impact your business. Equipped with actionable data, you can understand the context in which these events are taking place to connect the dots and take action in time.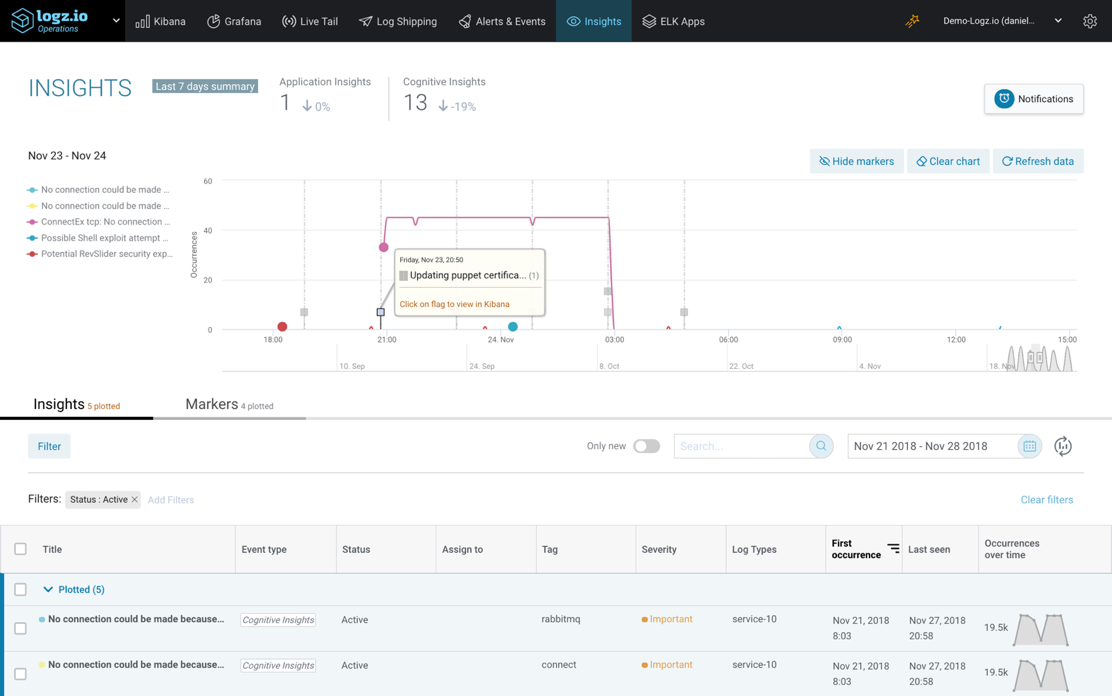 Automate monitoring workflows
Using extensive REST API, you can integrate with your data programmatically. Perform searches, create alerts, define new users and more. Using the built-in alerting engine, you can notify team members on events via Slack, PagerDuty or any other incident management platform for automated issue handling and faster resolution.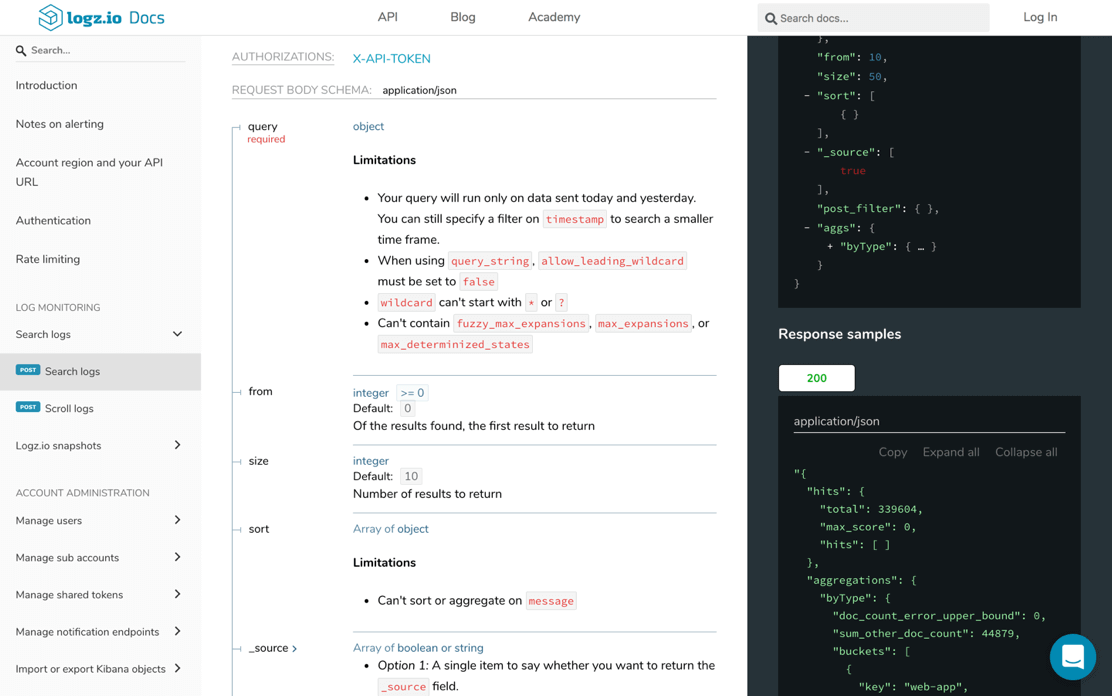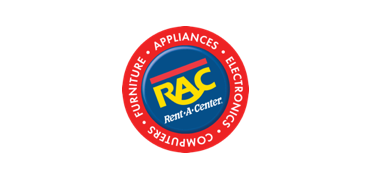 "Logz.io goes far beyond technology - they are focused on the problem of improving our cloud operations, which is central to our business. They have built their platform specifically for the continuous deployment environment that has emerged in recent years, making event correlation lightning fast as well as changing the business dynamic of data, volume-based services."
Troy Washburn,
Director, DevOps & Cloud Solutions
×
Announcing Prometheus-as-a-Service GA!
Simplify Your Cloud Monitoring
Learn More