Gain enhanced visibility into Cloud Operations by identifying and revealing new application errors and exceptions, together with actionable and contextual data for faster resolution.
Identify errors and exceptions logged in your environment
Reduce the log noise by seeing only unique events
Correlate with production changes for better context
Detect critical events before they impact your business
Every change you make can affect the stability of your environment. Application Insights identifies new exceptions being thrown, and correlates with changes applied in your environment such as new deployments or updates.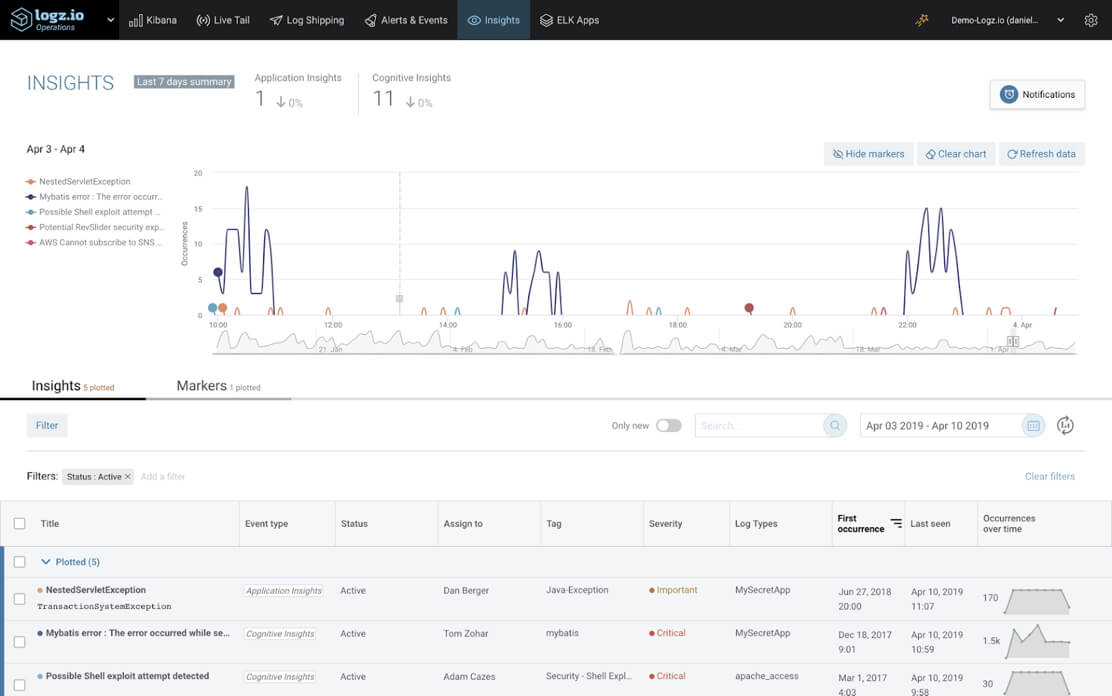 Shorten development and deployment cycles
Application Insights enables developers to identify issues early on in the development cycle. Providing analytics tools and contextual information on each event, Application Insights helps reduce time to resolution, and enables teams to be more agile.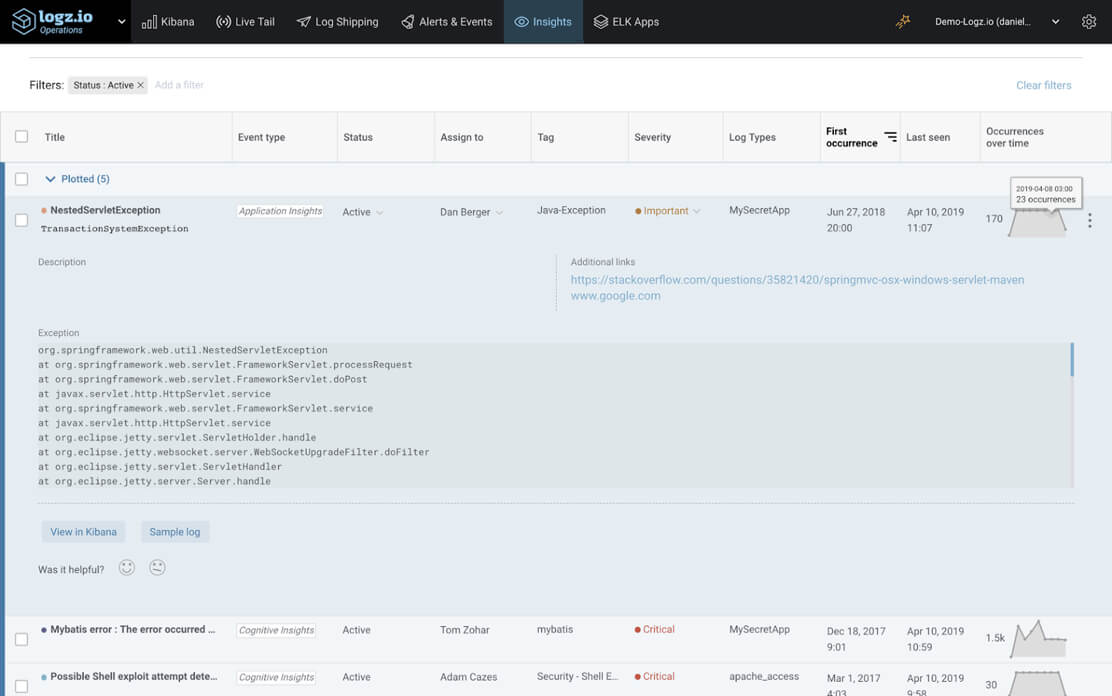 UP YOUR GAME
Application Insights is offered as part of the Logz.io ELK-as-a-Service platform and is open to all customers.
×
Announcing Prometheus-as-a-Service GA!
Simplify Your Cloud Monitoring
Learn More