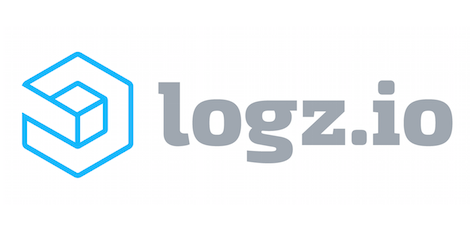 Cognitive Insights™ brings AI-powered predictive analytics to IT operations
TEL AVIV, ISRAEL AND NEW YORK, NY — Logz.io, the log analysis company that offers the open-source ELK Stack as a cloud service, today released Cognitive Insights™. This new analytics solution is powered by artificial intelligence that identifies critical events in IT environments before they cause further damage to the bottom line.
With the growing amount of machine-generated Big Data within organizations, it is unrealistic to expect human beings to look at every piece of information. This causes most companies to face the challenge of detecting critical events in their increasingly complex IT environments early enough in order to take corrective actions. Cognitive Insights proactively alerts IT managers to problems before they outwardly affect the the business.
At the heart of the Logz.io Cognitive Insights platform is the patent-pending Logz.io Unified Machine Intelligence (UMI™) engine, which leverages hundreds of different data sources to understand how humans are interacting with data.
Logz.io UMI operates similarly to Google's PageRank algorithm and Amazon's product recommendations. The engine includes supervised machine-learning algorithms that piece together human interactions with log data as well as social threads, discussion forums, and open source repositories to create a living data pool of hundreds of thousands of known, important, and relevant insights that may even contain resolutions to critical issues.
"We generate hundreds of millions of events every day," said Joe Miller, a system engineer at Pantheon, a fast-growing website management platform in San Francisco. "We only know to look for issues that we know have caused problems for us in the past. Logz.io Cognitive Insights alerts us also on issues that happened for thousands of companies around the world without us needing to explicitly search for them. With Cognitive Insights, we were already able to discover a production issue within moments of enabling the feature."
"After almost two years in the making, I am excited to announce the release of Logz.io Cognitive Insights — the first step in our overall vision of leveraging AI to help companies run growing, complex IT environments," said Tomer Levy, co-founder and CEO of Logz.io. "We realized early on that no matter how many tools and products a company has, it always comes down to the human experts to know what is really going on. No organization can have expertise in every underlying infrastructure or product that it uses. We created Logz.io Cognitive Insights to enable organizations to leverage the collective expertise of the best engineers around the world and apply it to their own environment."
About Logz.io
Logz.io simplifies log analysis by using predictive analytics, AI, and machine-learning algorithms to find and predict critical events in the volumes of information that is now constantly generated in IT environments by servers, applications, and network devices.
Logz.io is built on top of the ELK Stack — the world's most popular open-source log analytics software stack — and offers the platform as an enterprise-grade, highly scalable, and secured cloud service.
Visit the the company's blog and follow Logz.io on Twitter, Facebook, LinkedIn, and Google+.