The Ultimate Guide to Tech Conferences in 2018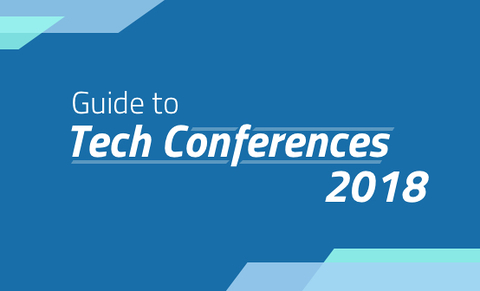 Now that 2018 is officially in full swing, it's time for us to release our annual list of must-attend tech conferences for the year.
Every year, we receive incredible feedback from our readers and community of new conferences to include, helping us to discover more and more opportunities to connect with you and learn about new technologies and strategies to make both our product and processes better than ever.
In general, conferences give us an amazing opportunity to meet with you in person and truly become partners in your success rather than just SaaS vendors.
We're looking forward to getting together this year and continuing the process of learning from one another.
Where We're Heading
See below for a tentative list of tech conferences we're attending. Feel free to reach out and connect with us if you are also attending the following conferences:
The 2018 Tech Conference List
The fun doesn't stop there. This year is packed with exciting tech conferences on a variety of topics including DevOps, AI, Cloud Computing, IoT, CyberSecurity, Software Development, and more.
Here is our complete list of 2018's best tech conferences:

As always, we are open to hearing about other conferences that we may have missed. So if you have other favorites we did not mention, feel free to reach out to me at lauren (at) logz.io and we will be happy to include them.
In the meantime, looking forward to seeing you all in person in what is sure to be an exciting 2018!
Completely free for 14 days, no strings attached.