Cross-team collaboration is key to any company practicing DevOps. Being able to monitor and identify issues, and then subsequently share them with the development team, is part and parcel of reducing MTTR.
In Kibana, sharing dashboards and visualizations is one way to make sure your colleagues are seeing the same issues you are, and we have enhanced this capability by introducing user tokens and filters that ensure safe and secure sharing of these objects.
We are now happy to announce that we have taken this functionality up a notch with a new Snapshots feature.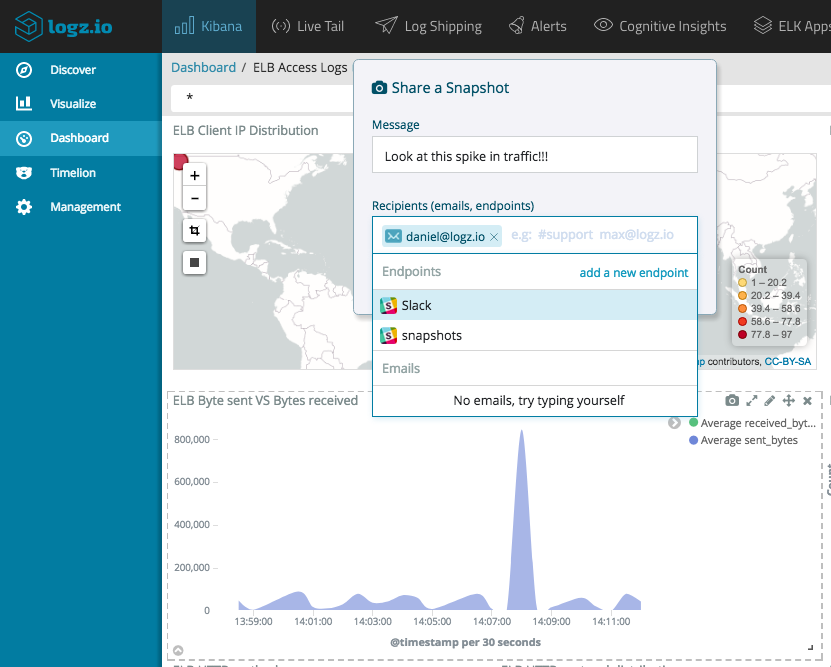 What this feature allows teams to do is easily share an image of a visualization or dashboard, directly from Kibana. Sharing a URL to the actual object in Kibana is nice, but sometimes you want to point to, and discuss, an interesting event or trend with a colleague.  
Say for example, you are monitoring ELB access logs and you identify some anomalous behavior in a visualization monitoring bytes received vs. bytes sent. All you have to do to share a visual snapshot with your operations team, is hover over the visualization and hit the small snapshot icon in the top right corner.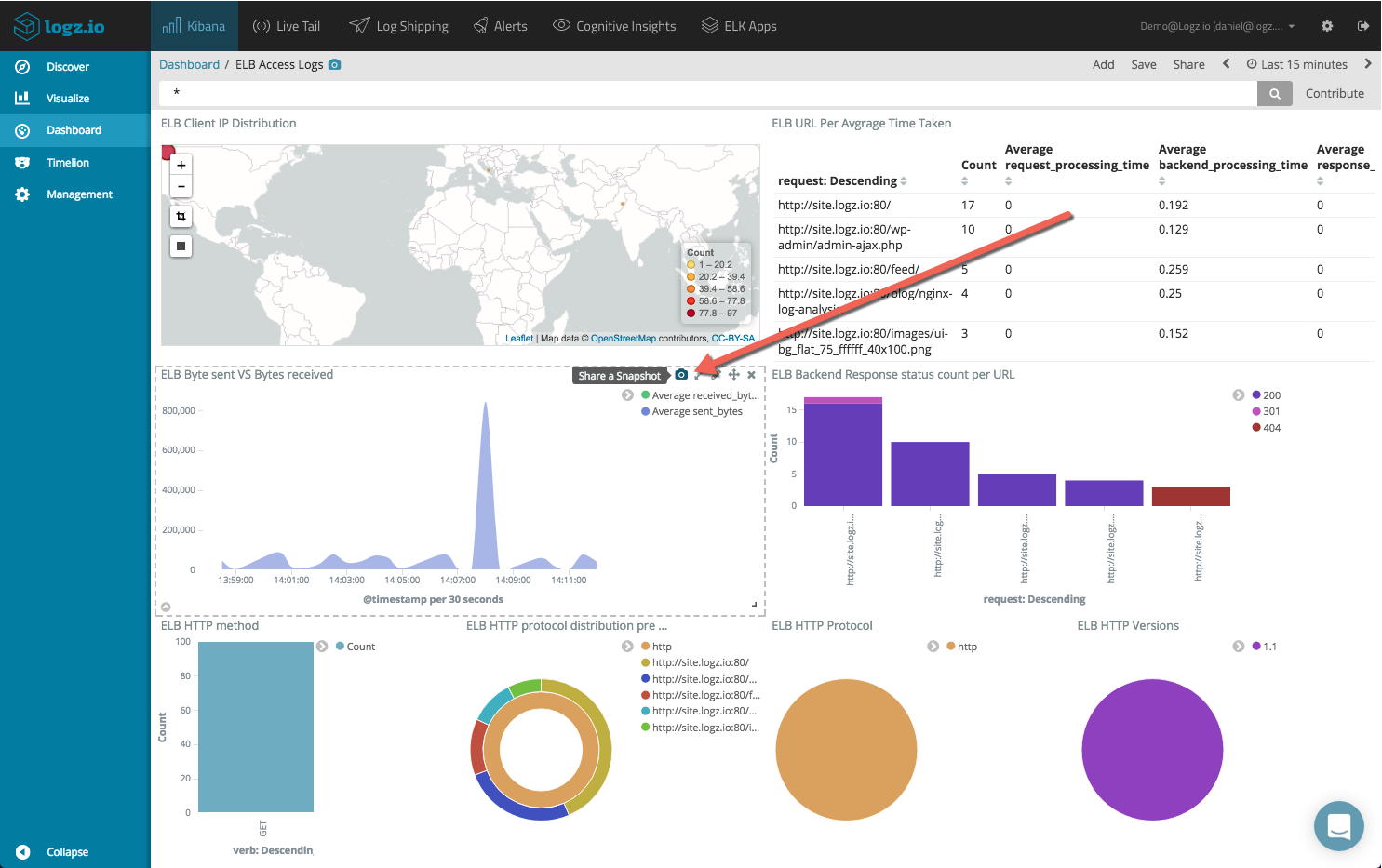 A small box is opened where you can enter a message and select an endpoint to send the snapshot to. This can be a list of email addresses, or — if you have a Slack team defined as an endpoint in Logz.io — a Slack endpoint. Of course, you can send the snapshot to multiple endpoints at the same time.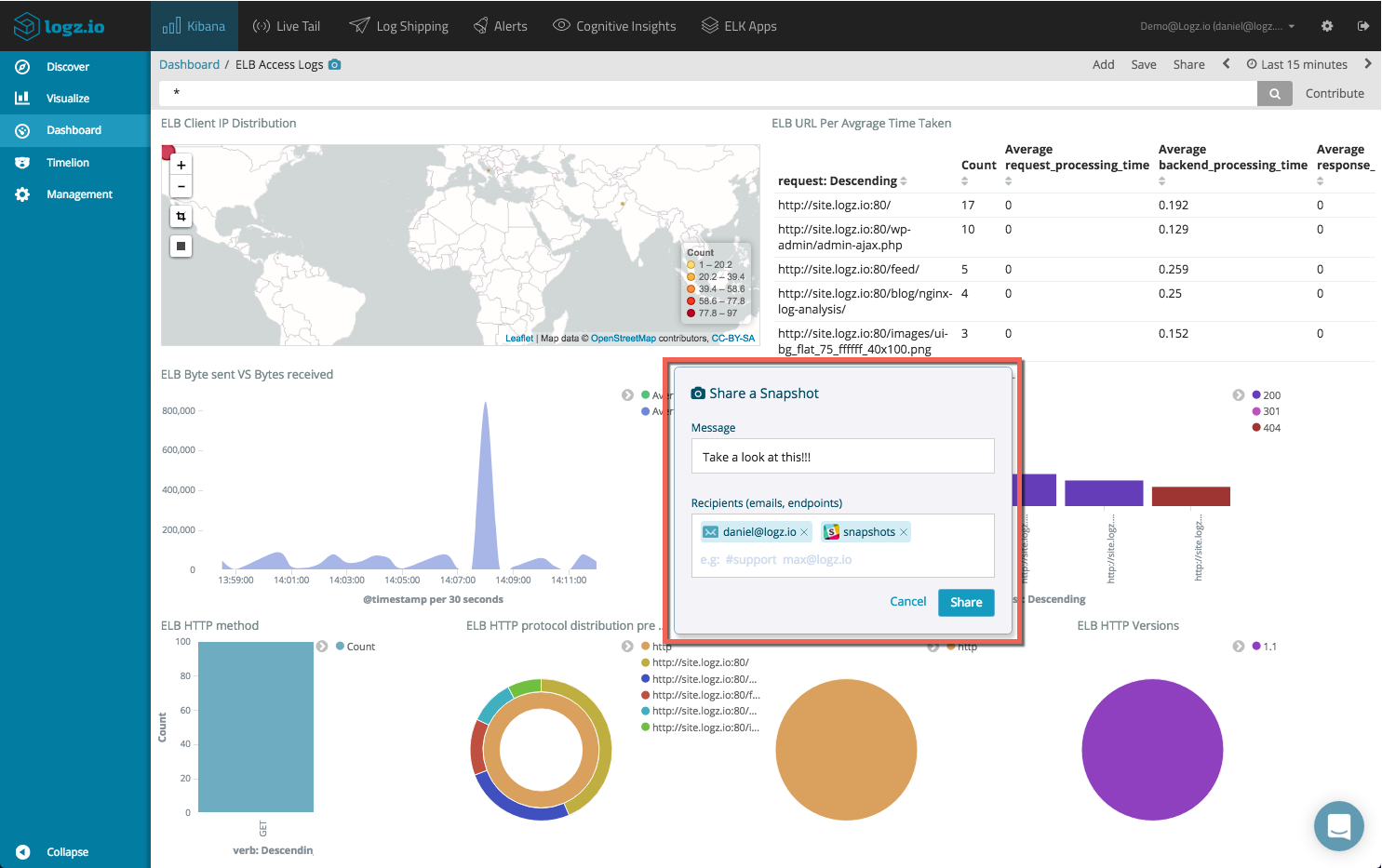 Once you hit the Share button, a snapshot of the visualization or dashboard is sent to the selected destination.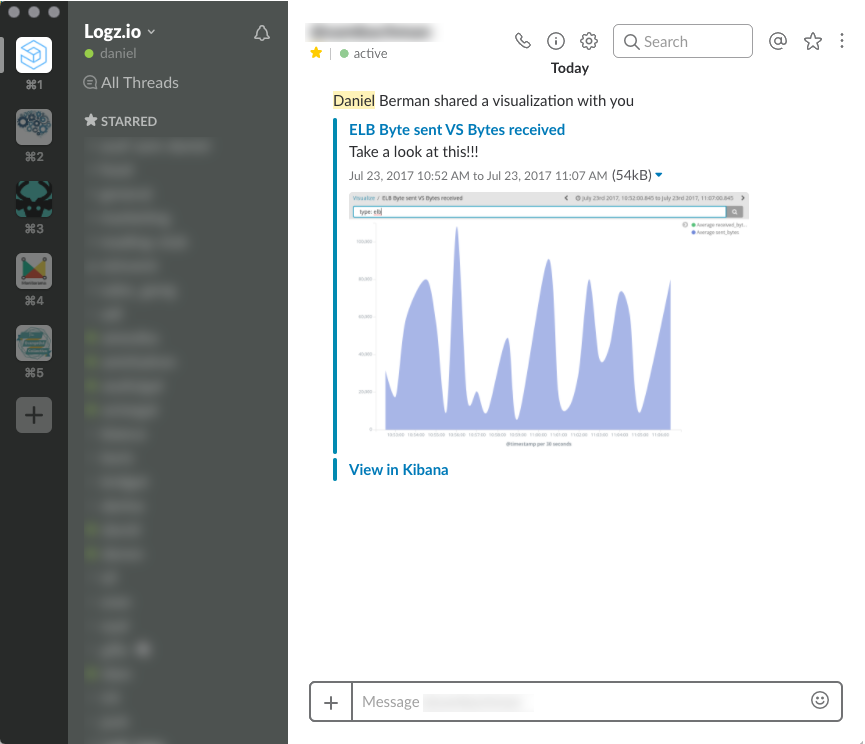 There is a "View in Kibana" link to the specific object if the addressee is interested in drilling further into the data within Kibana.
You can share entire dashboards as well using the snapshot button at the top of the Dashboard page, and specific visualizations from the visualization page. 
Note: Currently, snapshots can be sent to email and Slack endpoints only, and we are working on adding support for additional endpoints as well. 
As always, we would love to get your feedback on this new feature! Please send your comments, ideas or questions to info@logz.io.