20 MAR
Best Practices for Monitoring: How to Combat Alert Fatigue
Description
As infrastructure increases in complexity and monitoring increases in granularity, engineering teams can be notified about each and every hiccup in each and every server, container, or process. The benefit is that we have the potential to more fluidly triage mishaps in our environments, but unfortunately there is a major downside: information overload.
In this webinar, we'll be covering the impact of noise and how to get started with forming workflows around alert sources / categories, as well as:
Recognizing noisy alerts
How to build an ELK stack for scale
The impact of noisy systems on your engineering team
Understanding how to categorize / workflow alerts
RSVP
By signing up you are accepting our
Terms of Use
and our
Privacy Policy
Thank you for registering to our webinar! A confirmation email will be sent to you shortly.
Presenting: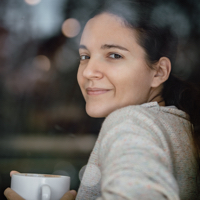 Quintessence Anx
Developer Advocate, Logz.io
Date and Time
March 20 2019 at 12:00 PM EST
Use the field below to search Logz.io...