It's been a busy summer at Logz.io!
In August, we released Cognitive Insights — a platform that uses artificial intelligence technology to identify the critical log messages within the volumes of Big Data that are being constantly shipped from one's IT systems into one's monitoring and logging platforms.
In September, our engineering team introduced a number of additional features that enhance the log management and analysis experience when using Logz.io. Here's a short recap.
Multi-Region EU Support
Logz.io customers can now choose to store their log data in the AWS data centers in either the United States or Frankfurt, Germany. EU users, for example, need to store their data in Germany because EU regulations mandate that companies keep their information in data centers in countries that are members of the organization. EU customers that use Logz.io to store their data will also increase the security and privacy of their data because the information will never leave Germany. We plan to support three additional regions by the end of the year.
Two-Step Authentication
Logz.io users can now add two-step authentication to an account for the enhanced security benefits. (Note: This is available for only Enterprise plan users).
To access Logz.io through this authentication process, use the Google Authenticator mobile app to scan the QR code and produce a verification code: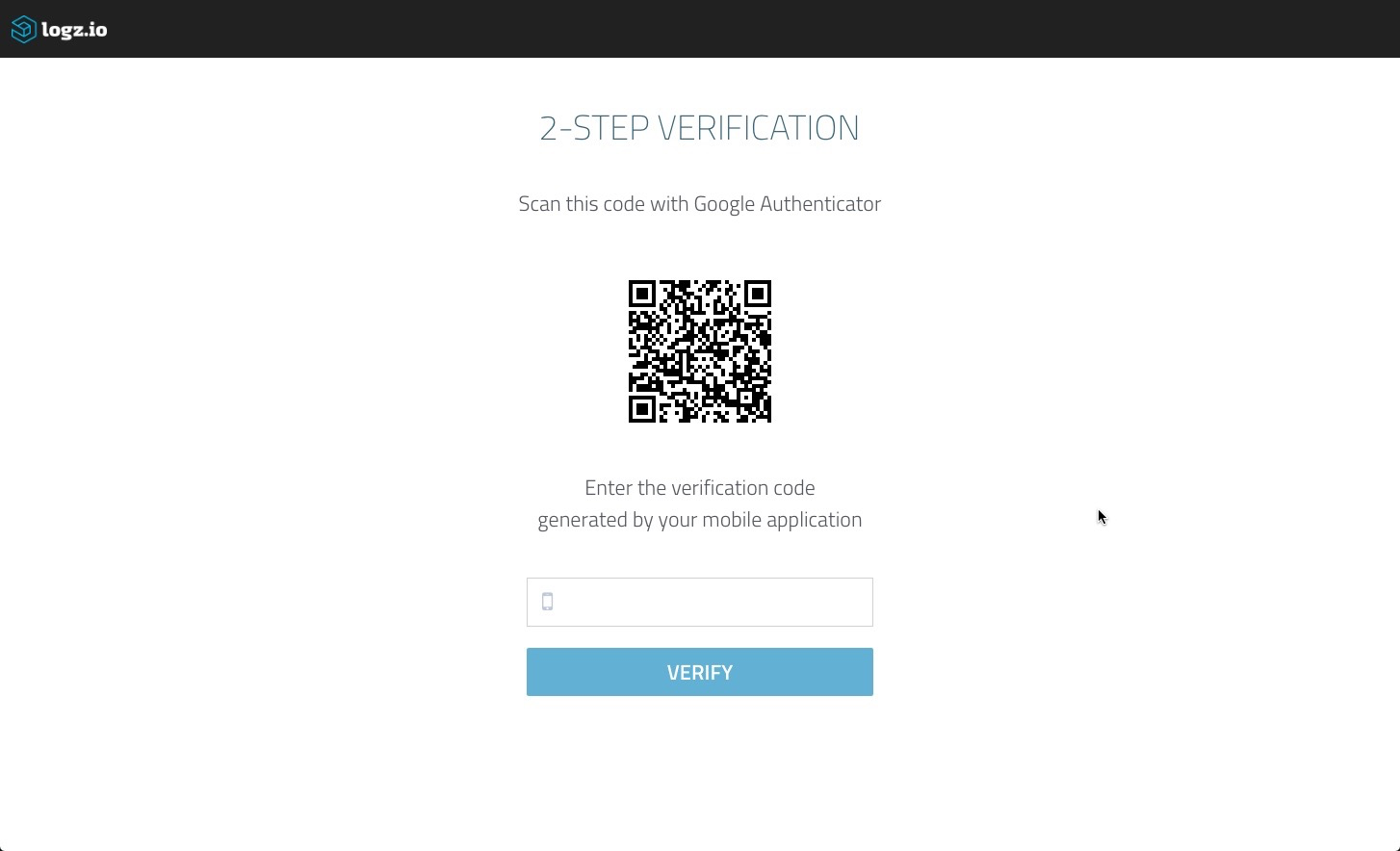 IP Whitelist
Logz.io users can now define a range of IP addresses from which users must log in. (Note: This is also available for only Enterprise plan users).
Alerts
We've revamped our Alerts feature with a new look and feel to make it easier to create and manage alerts: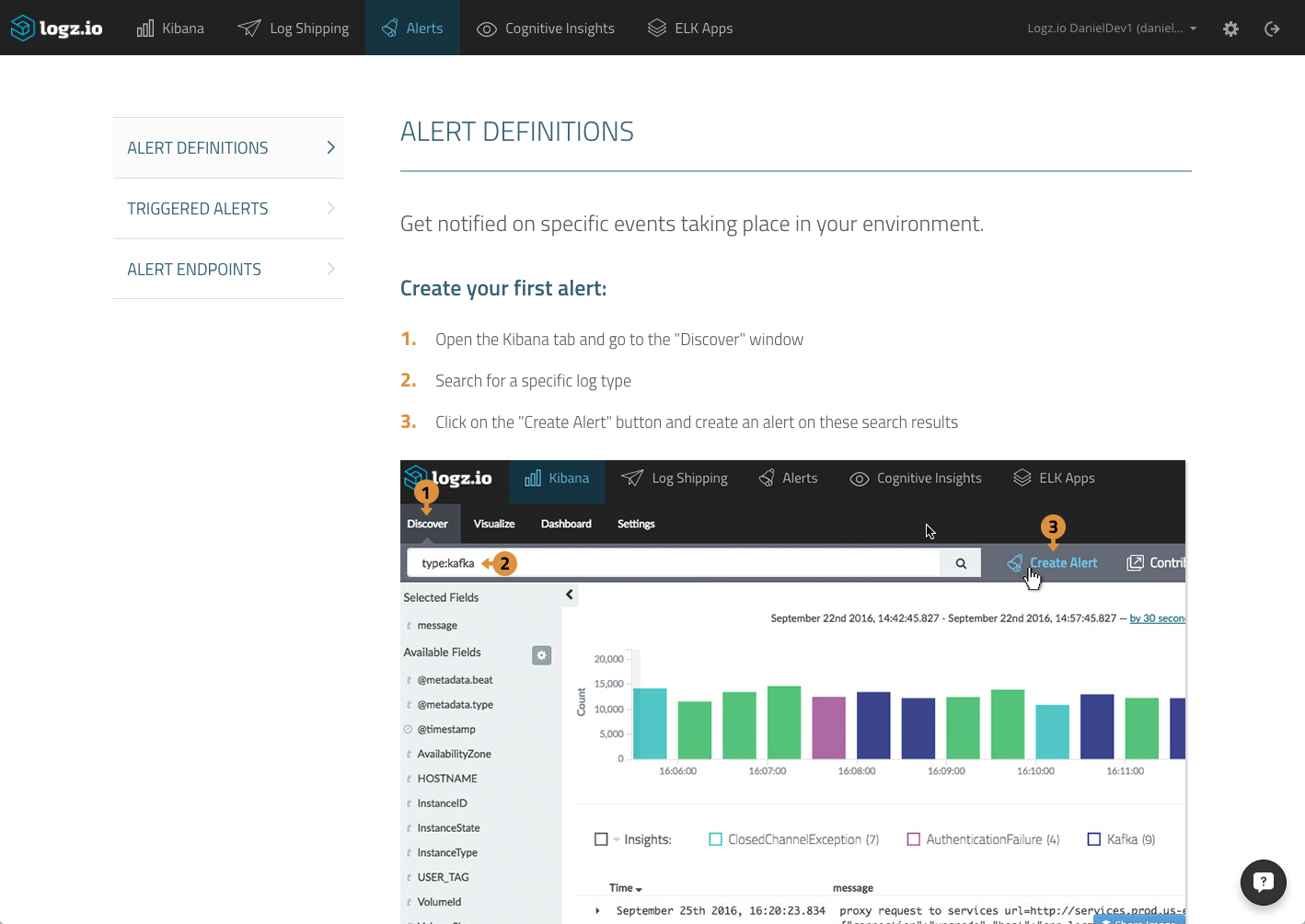 A new endpoint wizard
An improved alert creation process
And more!
We also applied a number of additional improvements and bug fixes, including:
The ability to export Kibana searches to CSV files
UI enhancements
Monthly Updates
As the AI-powered Logz.io ELK Stack logging platform continues to grow, we will be making many upgrades and changes every month. Stay tuned to The Logz.io Blog for monthly updates! If there are any features you would like to see, please feel free to comment below.